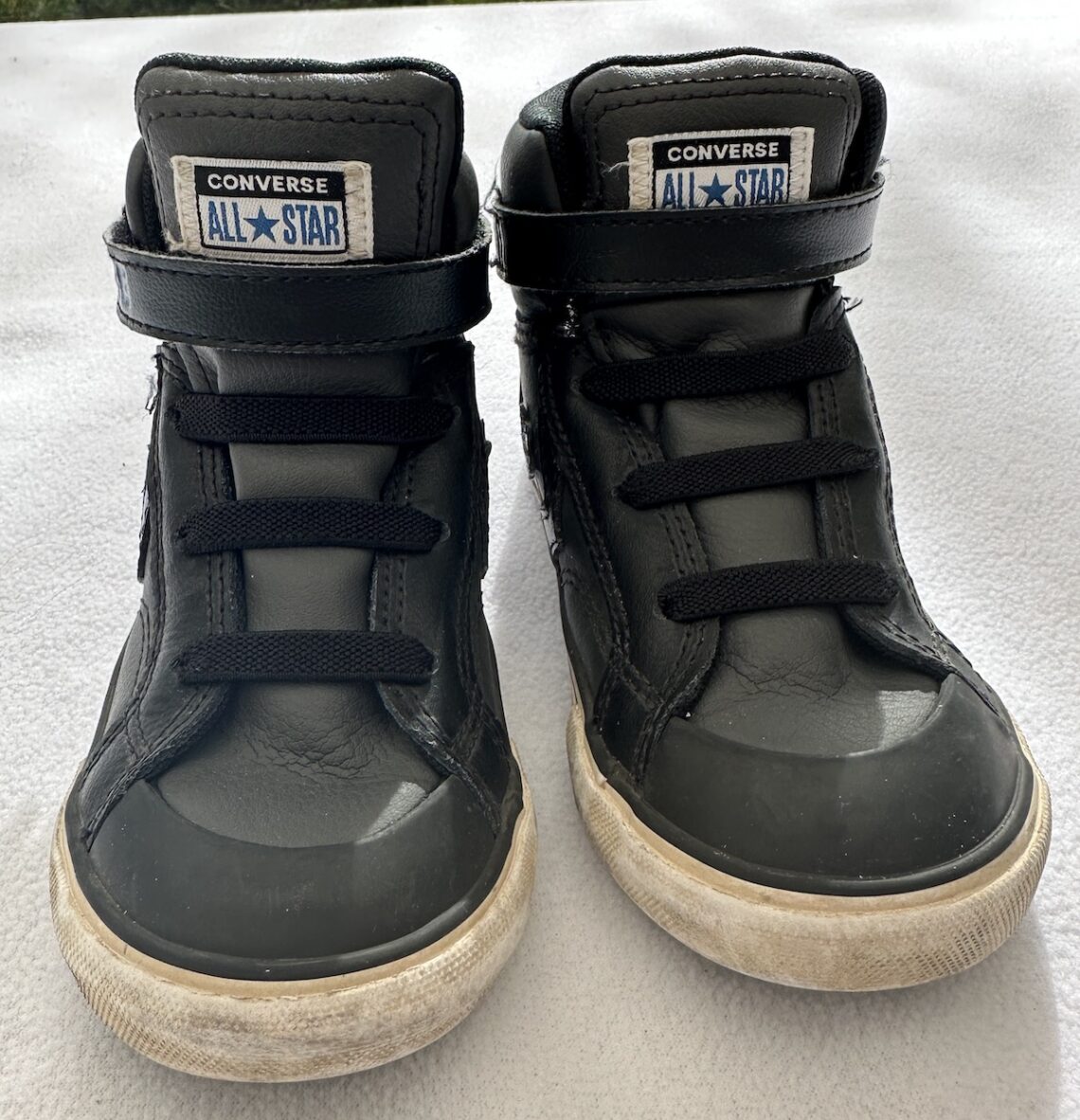 Converse Kids Pro Blaze High Top Sneaker
This blog post may include affiliate links that may earn me a small commission at no cost to my readers. I am an Amazon Affiliate Partner and use Amazon product links throughout which may earn me a small commission on qualifying reader purchases. All opinions on my blog are my own and honest, I want my blog to provide information and help my readers become informed consumers, parents and caregivers.
Launched in 1908, Converse has been around for over 100 years. And they are still going strong generations later. Even though their options have changed, the style remains the same, the heavy rubber sole is iconic. These Converse All Stars Kids Pro Blaze High Top Sneakers are classic with a modern twist.
Where to Buy the Converse Kids Pro Blaze High Tops?
The Official Converse Website offers this style in different color combinations almost every season.
SORRY, The Ones I Was Selling SOLD OUT! I am selling these shoes in a size 10 (Toddler/Little Kid) on eBay
These are available to buy in a size 10 (Toddler/Little Kid) on Kidizen <– Sold them on Kidizen for $24.00 (not bad).
SORRY Sold OUT! Get these in a size 10 (Toddler / Little Kid) on Poshmark
Sold out! Sorry! Size 10 (Toddler / Little Kid) Converse Pro Blaze Available on Mercari
Buy NEW: https://tapto.shop/xkarinax
Oliver, my 5-year-old son loves ALL his Converse All Stars so these were an instant hit. We never had the leather version but these ended up being his favorite after a while. We will most definitely be purchasing more leather versions of the All Stars for the entire family. For one thing, the entire shoe is soft and luxurious. For that reason, these high tops are very comfortable because of the plush and thick padding at the shaft of the shoes.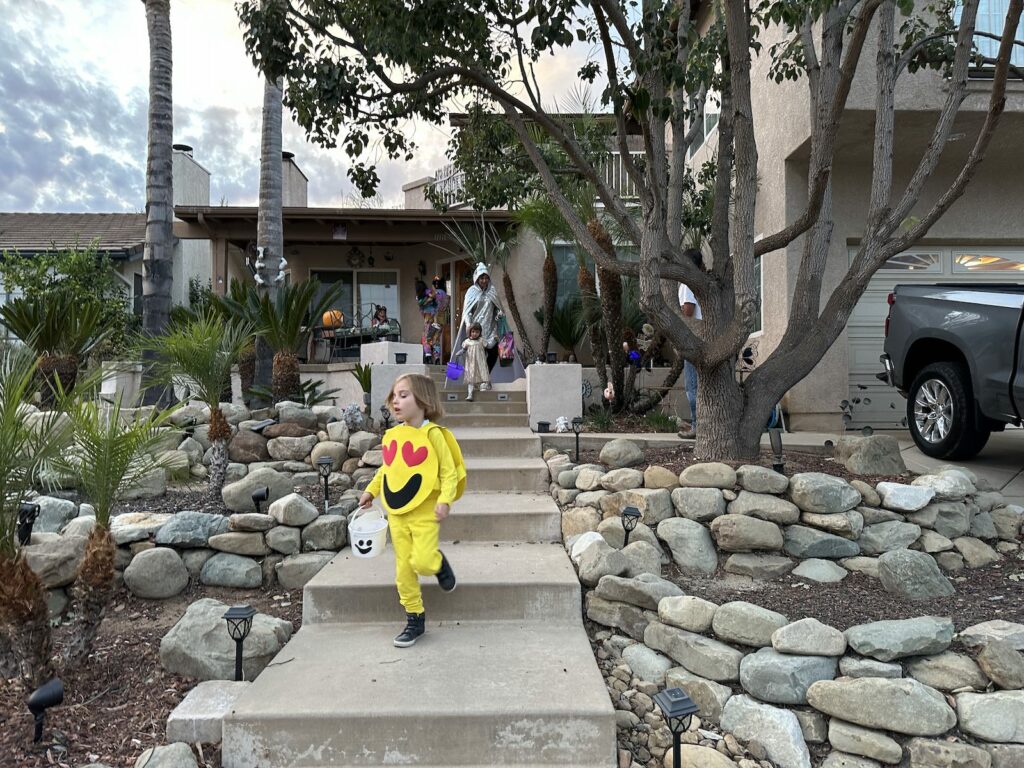 My son walked for hours and miles collecting candy and told me these were the comfiest shoes he owns. Therefore, Halloween Trick-or-Treating was a breeze in these amazing shoes.
Exterior and Interior Features of the Converse Kids Pro Blaze High Tops
The first, and most obvious feature is that these Converse All Stars are leather and not cotton canvas like the classics. The extra padding on the high-top portion of the sneakers provides wonderful ankle support and comfort.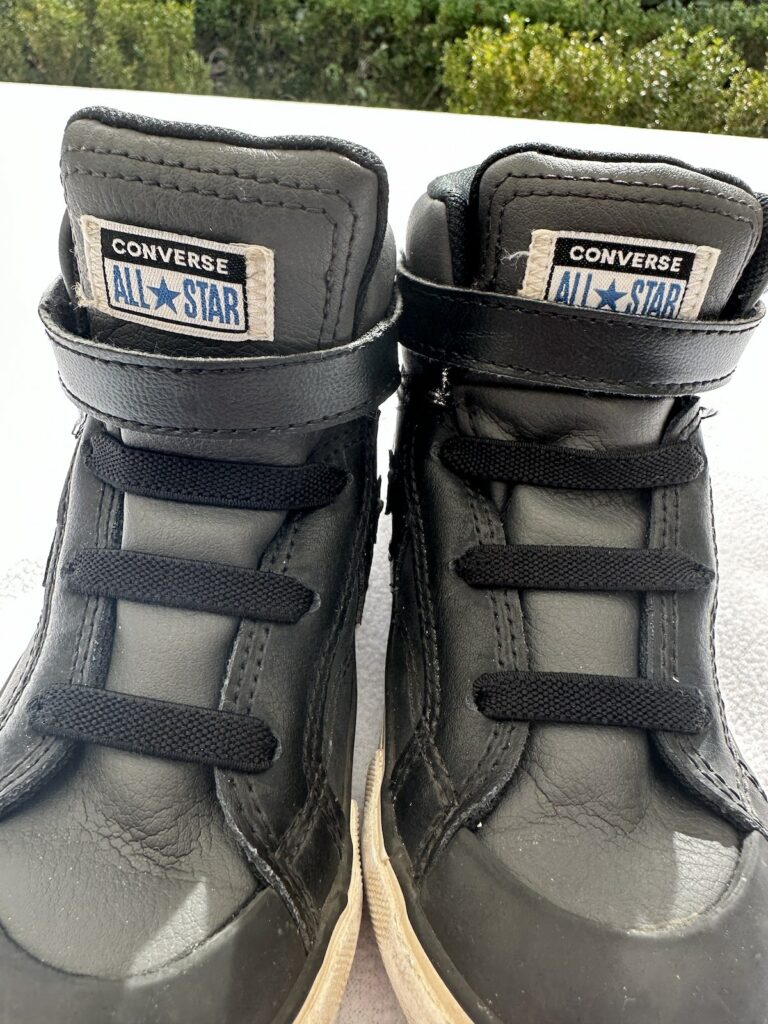 The velcro closure at the top features an engraved CONVERSE logo in blue giving the shoes a little pop of color. Elasticized faux laces help toddlers and little kids pull the shoes on and off with ease. The entire shoe actually opens pretty wide so little feet can get them on and off in a snap. Furthermore, the pull tabs on the heels also aid in helping little hands and parents get these sneakers on and off.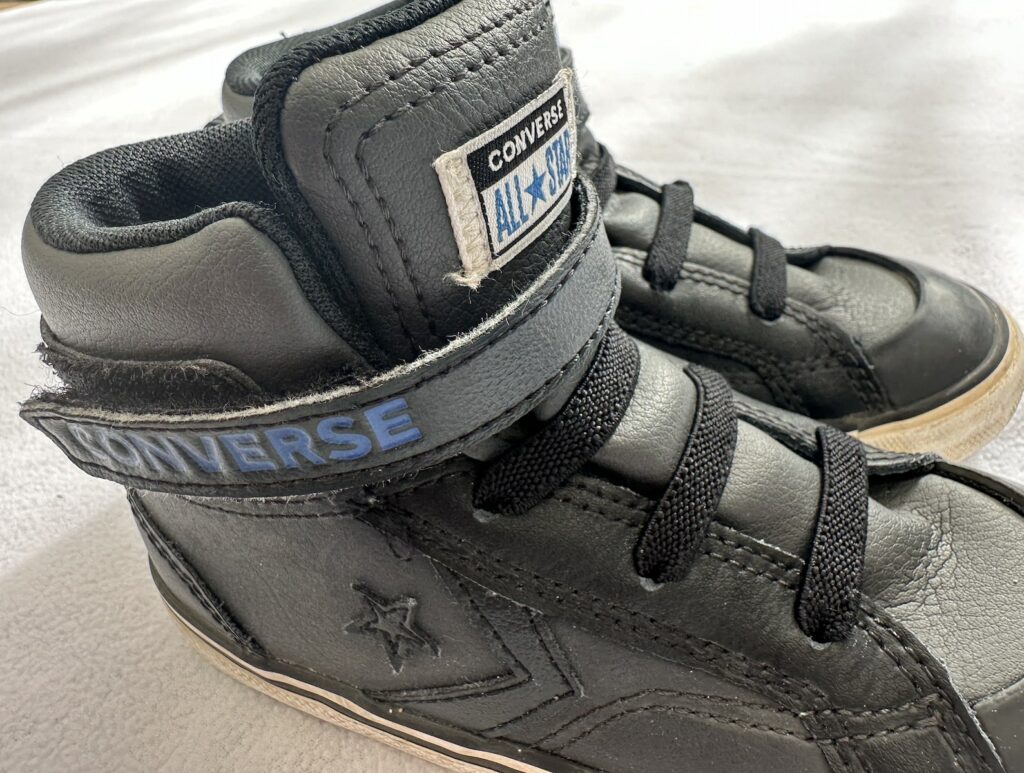 The leather is soft and smooth. Decorative seams adorn the entire shoe along with some signature applique stars. Reinforced toes and heels will help these sneakers stay in good shape for longer, I think we all know how rough kids can be on shoes!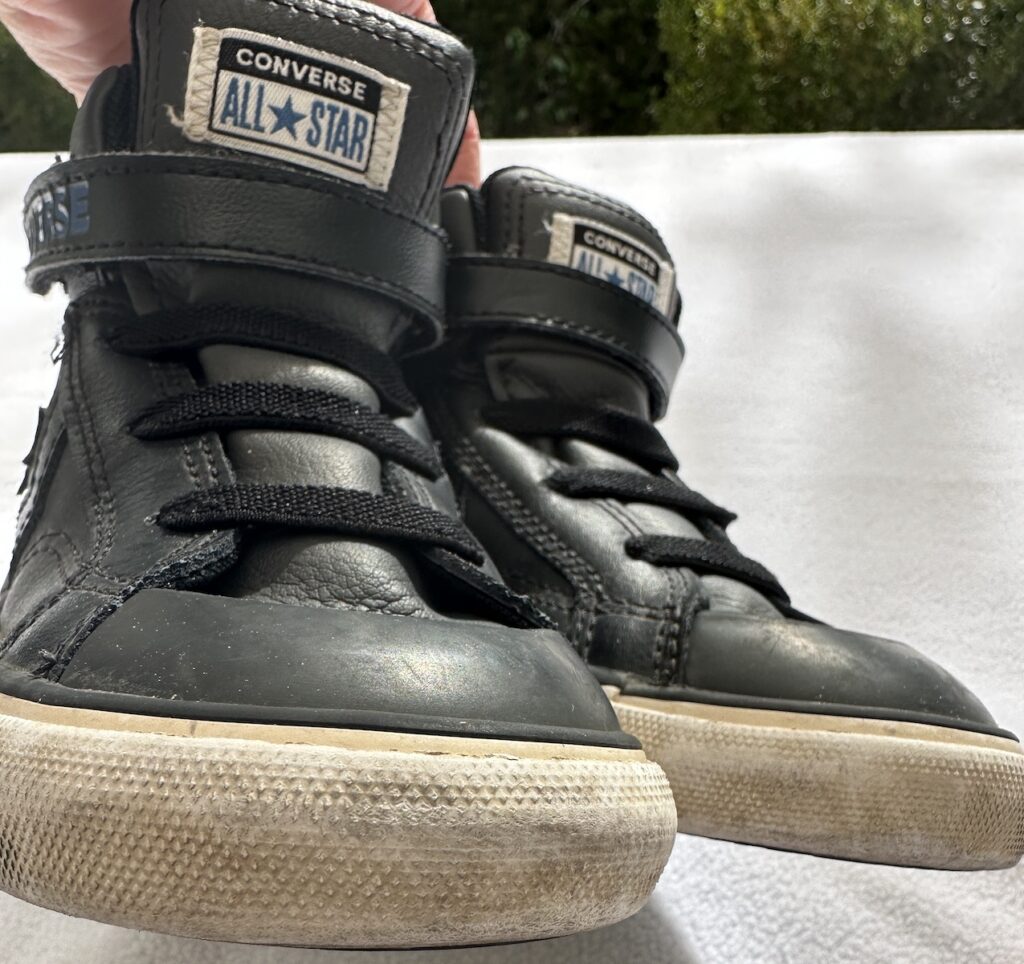 Classic Converse Soles for Balance, and Movement
The soles feature signature white rubber with reinforcement at the rounded toes and a classic black line accent. The back of the heel has a Converse All Star plate applique.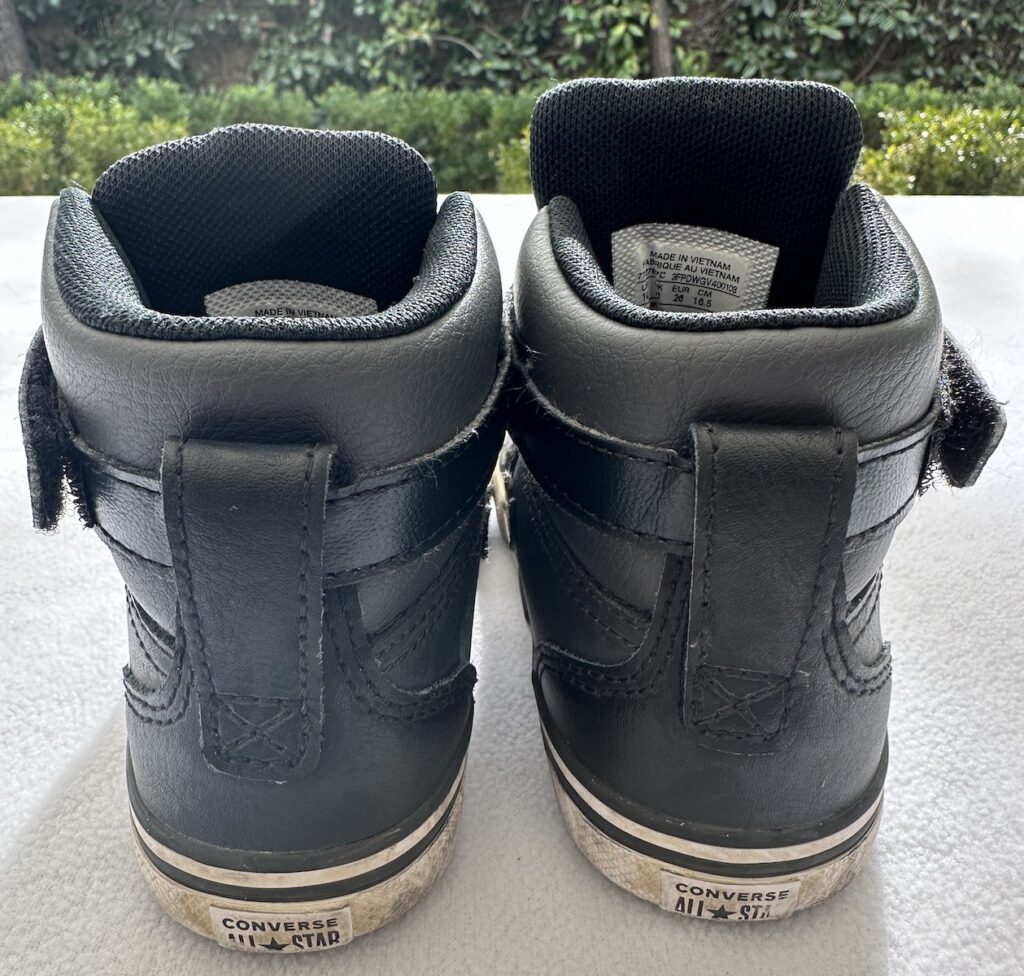 The bottoms are rubber. These definitely do not have any traction. The soles are on the thin side, therefore, perfect for playing at the playground, dancing, and skating.
Because the soles are thinner the wearer can feel the ground making them great for many kids' activities where balance and movement are key. Please note these do not have the signature felt layer on the soles that a lot of the All Star Chuck Taylors have. Basically, these are just rubber on the bottoms of the soles. If you haven't heard about the "secret" felt sole bottom of Converse sneakers, this is a great article all about it (it's truly fascinating).
Interior Features of the Converse Kids Pro Blaze High Top Sneaker
Not sure this is exactly a feature of the interior but, when the velcro is open and the shoe is stretched out, it stretches by A LOT! The laces are very elastic so getting little feet in and out is VERY easy.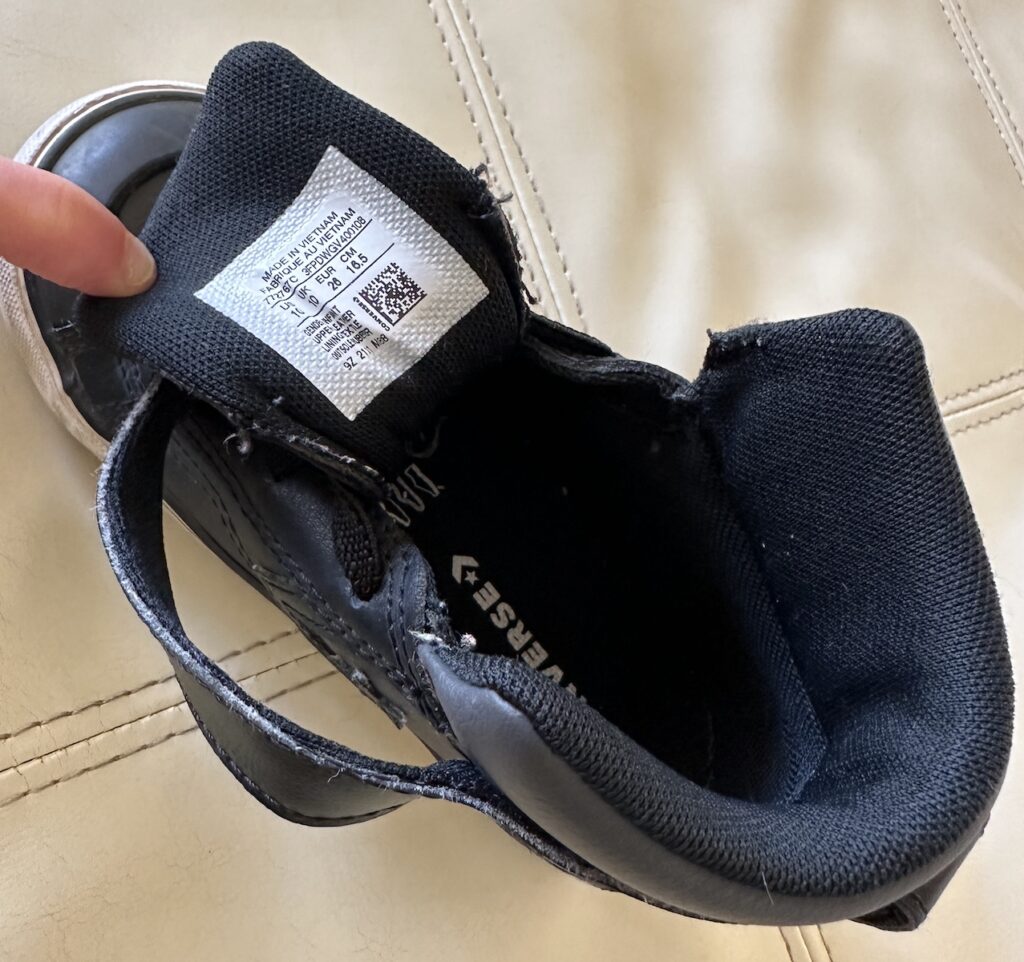 We have a pair of sketches there high tops and the laces are "real laces" and those are a huge pain to put on and off. These honestly are some of the easiest high tops to put on. My 5-year son didn't need any help at all.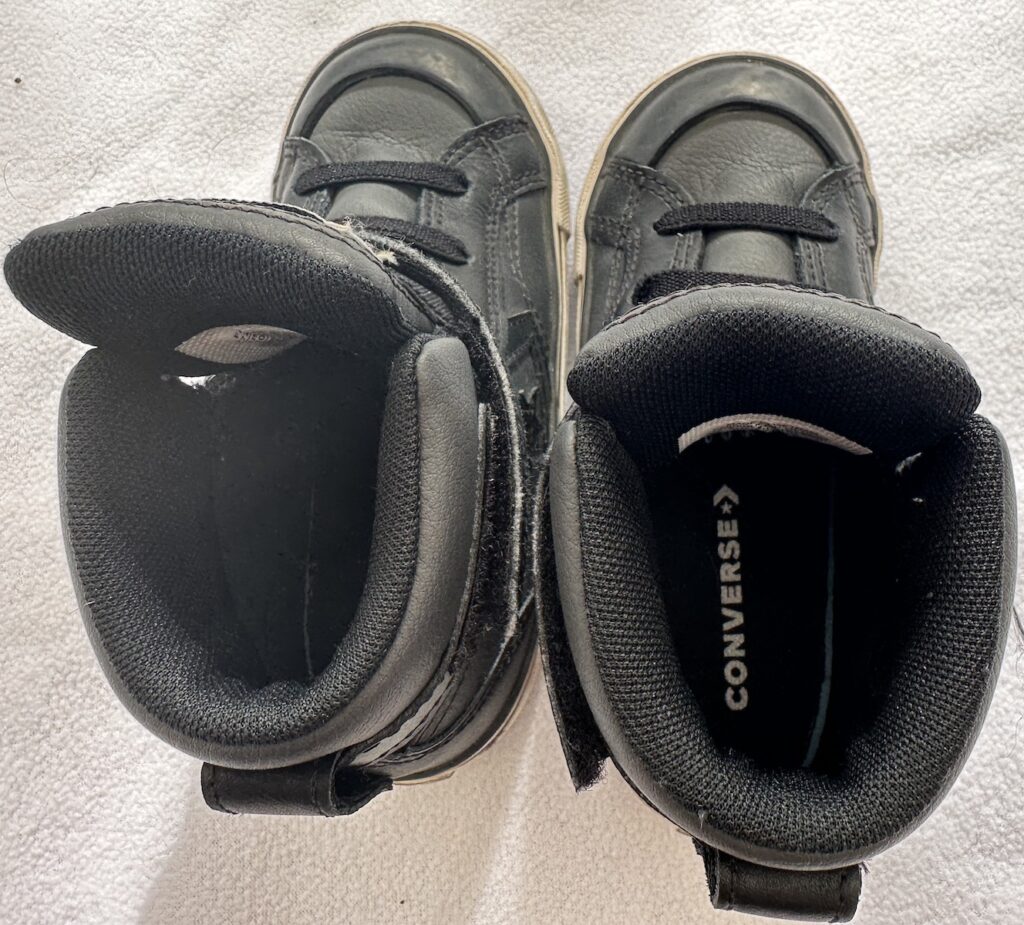 The interior is made out of a sweat-wicking, mesh textile. The tongue is ultra-padded for a cool look and comfortable feel. Removable insole which can be washed or even replaced with another insole to provide more cushion and arch support. Vulcanized midsole makes the rubber more flexible, durable and waterproof.
Buy, Re-sell, Price, Fit & Conclusion
The Converse Pro Blaze style comes back season after season in various patterns and colors. The price varies by style and by website/store. For the most part, the retail price is anywhere from $50-$60. But, these can definitely be snagged on SALE. As far as re-selling to recoup some of the money spent on your fast-growing kiddos, depending on the condition these can definitely be re-sold. Pricing the item right is key but anywhere from $10 to $30 seems to be the sweet spot for re-sale pricing.
These definitely fit pretty true to size (TTS). Maybe just a tad on the larger side. My son wore these when he was about 5 years and 3 months to when he was about 5 years and 9 months old. He had a huge growth spur in his 5th year and we ended up going through clothes and shoes at a rapid pace. Thank goodness for resale websites!
I purchased these specifically for his Halloween outfit when he was 5 years old but he also wore them while learning to skateboard because of the sole, it is easy to feel the board making them the perfect skating shoe.
In conclusion, the Converse All Star Pro Blaze High Tops are worth it if you can purchase them on sale. The fact that they are leather makes them very easy to clean. The removable insole is easy to wash or replace for something with more support. The large stretchy opening is perfect for getting shoes on infants and toddlers. These most definitely go on sale so try to snag them when they are not full price!
Hope you enjoyed this article, please feel free to leave a comment or contact me.