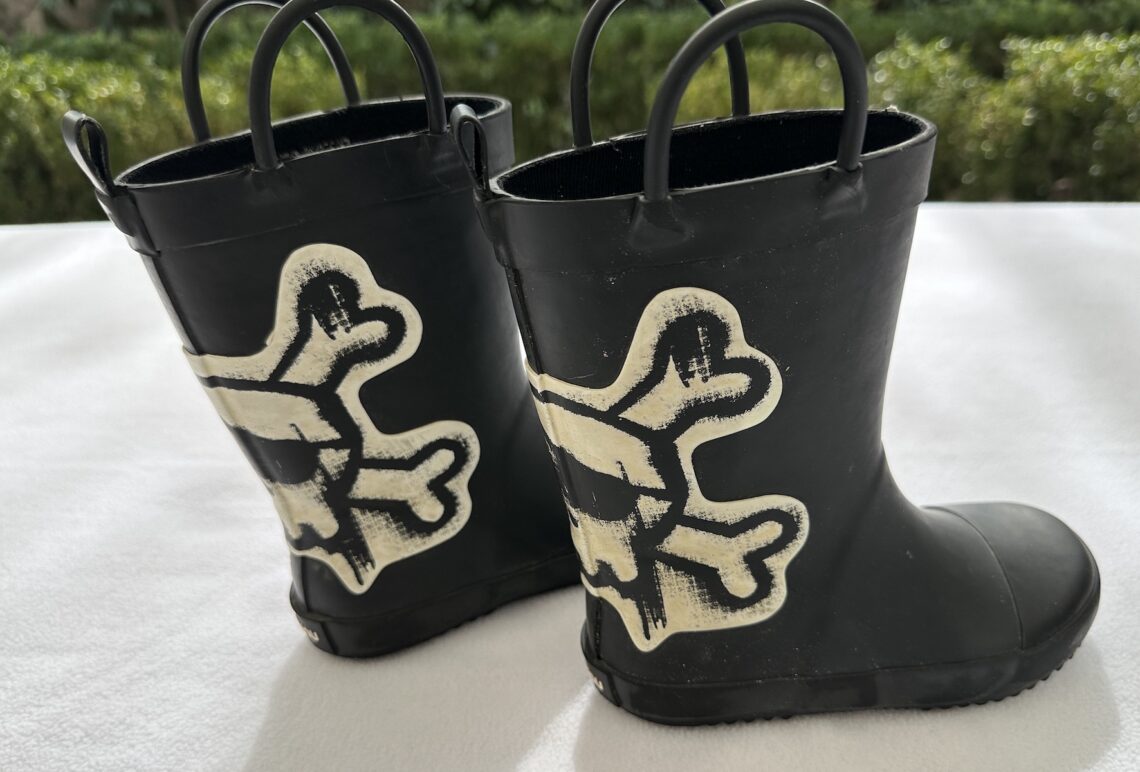 This blog post may include affiliate links that may earn me a small commission at no cost to my readers. I am an Amazon Affiliate Partner and use Amazon product links throughout which may earn me a small commission on qualifying reader purchases. All opinions on my blog are my own and honest, I want my blog to provide information and help my readers become informed consumers, parents and caregivers.
What's more fun than splashing in rain puddles? Ask my 5-year-old and he'll answer "NOTHING"! Thank goodness for the Nununu Skull Rain Boots! They keep him dry, comfortable, and fashionable while frolicking in the rain and snow.
Where to Buy the Nununu Rain Boots:
SORRY, THE BOOTS I LISTED HAVE SOLD OUT!
SOLD OUT! I am selling these boots on Kidizen, check them out here.
SOLD OUT! Buy these rain boots from me on eBay.
SOLD OUT! I listed these boots for sale on Poshmark as well.
SOLD OUT! Purchase the Nununu skull rain boots on Mercari here.
If these sell out, here is a similar option on Amazon:
Black Dueling Skulls Toddler / Kids Rain Boots
Hunter Skeleton Foot Rain Boots for Toddlers / Kids
Dinosaur Bones / Fossils Rain Boots in Toddler and Kid sizes
Exterior & Interior Details of the Nununu Skull Rain Boots
These boots are made out of a natural rubber exterior. The rubber is soft and has a slight matte finish. There is a pull tab at the back and also easy-on handles at the sides. These handles are also an awesome addition because they allow you or your little one to carry slimy, wet boots, without getting your hands dirty! Genius idea, all rain boots should have this feature for sure.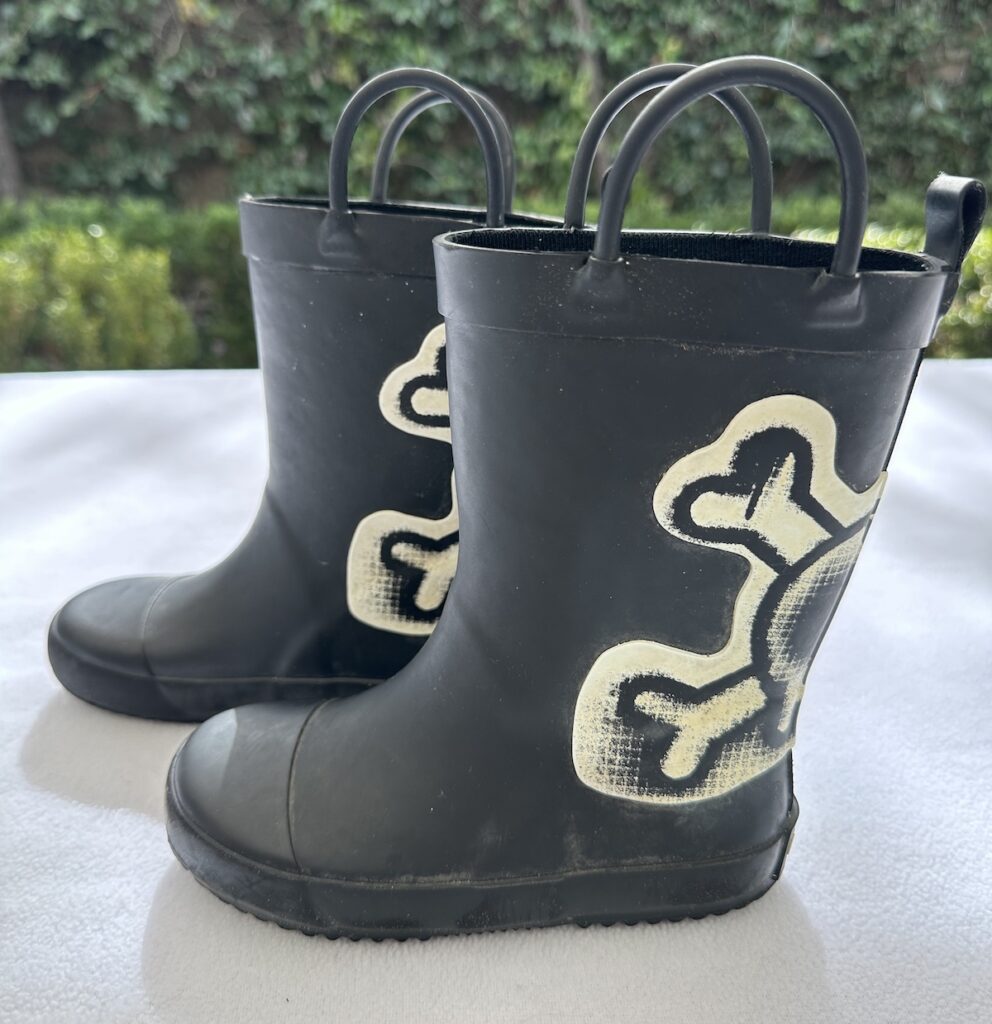 The sole is a separate piece of rubber that is a little thicker for extra protection from water. The toes are also reinforced with a thicker layer of rubber.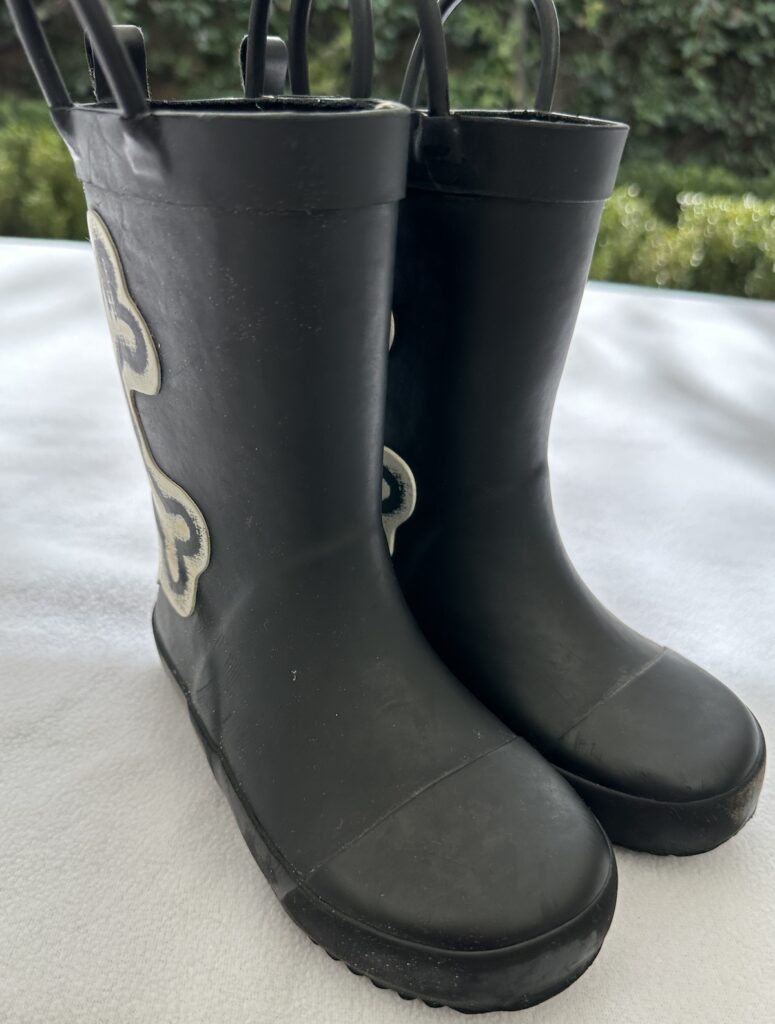 The bottoms have some ridges for better traction.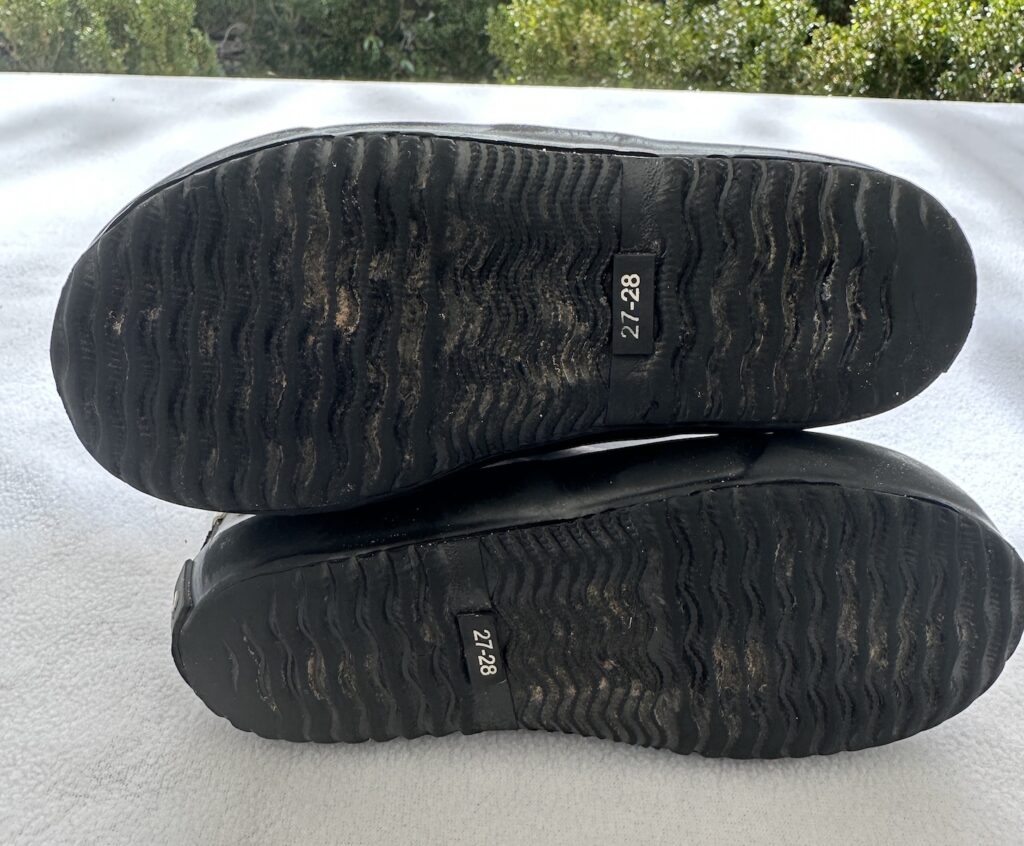 A Nununu logo plaque at the back of the heel is an extra little detail that we loved.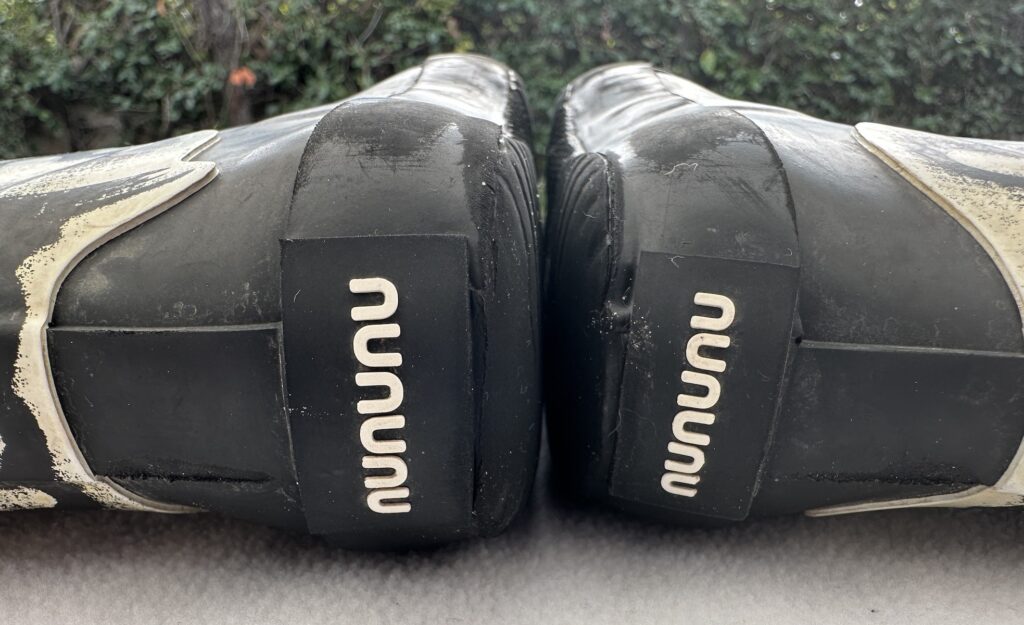 The skull and crossbones applique is actually a separate layer of rubber with the graphic on it, cut out and pasted on the back of the boots. It features a "pirate" skull with an eyepatch. It has a pixilated, spray-paint kind of look and feel.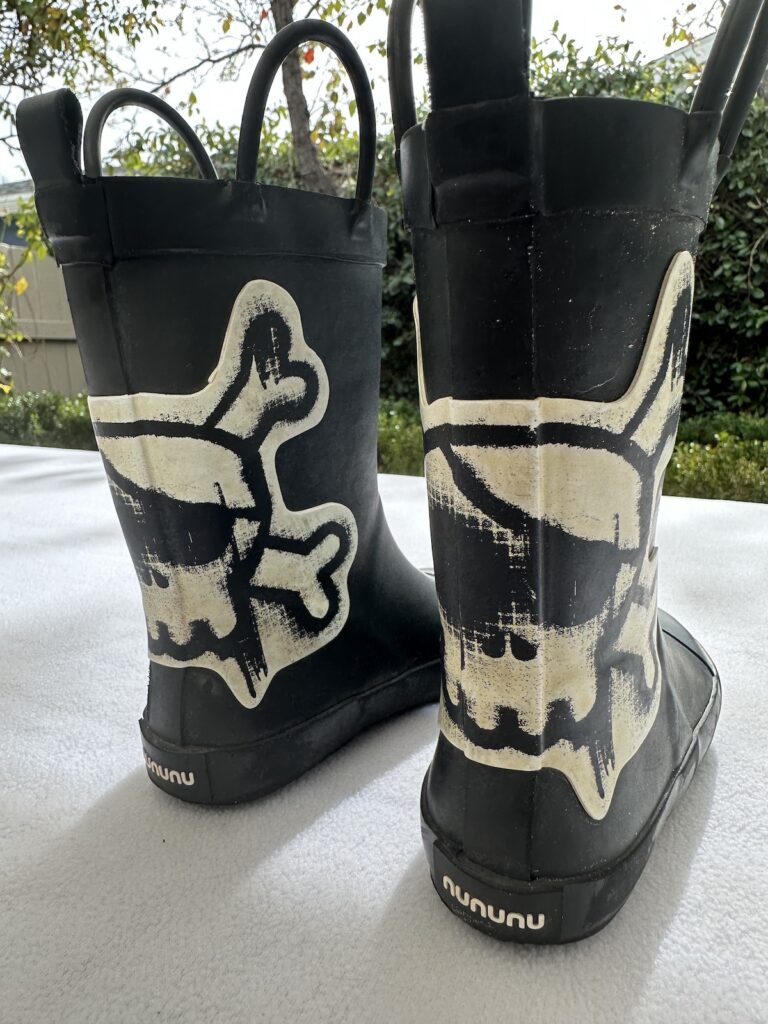 Very edgy and super cool for a little one! My then 5-year-old felt really grown up with this "big kid" kind of graphic.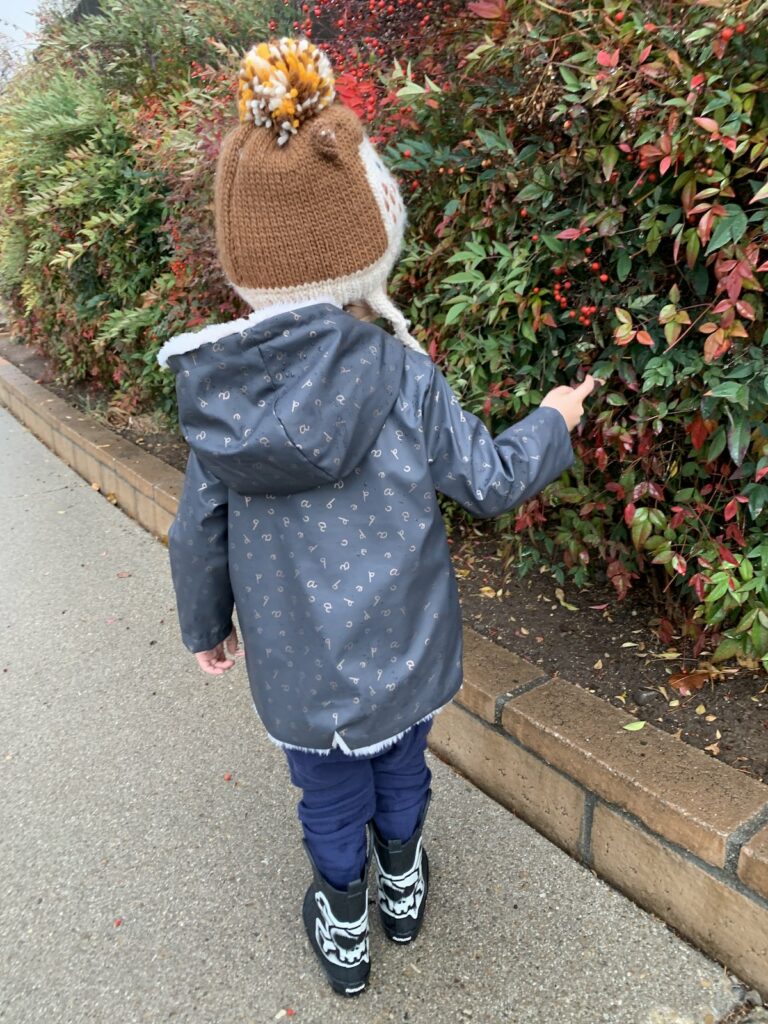 Nununu Rain Boots Interior Description and Features
The interior of these boots is lined in soft, 100% cotton. The cotton is inside the entire boot, from the footbed up through the entire shaft. The cotton lining is black which matches the entire rain boot.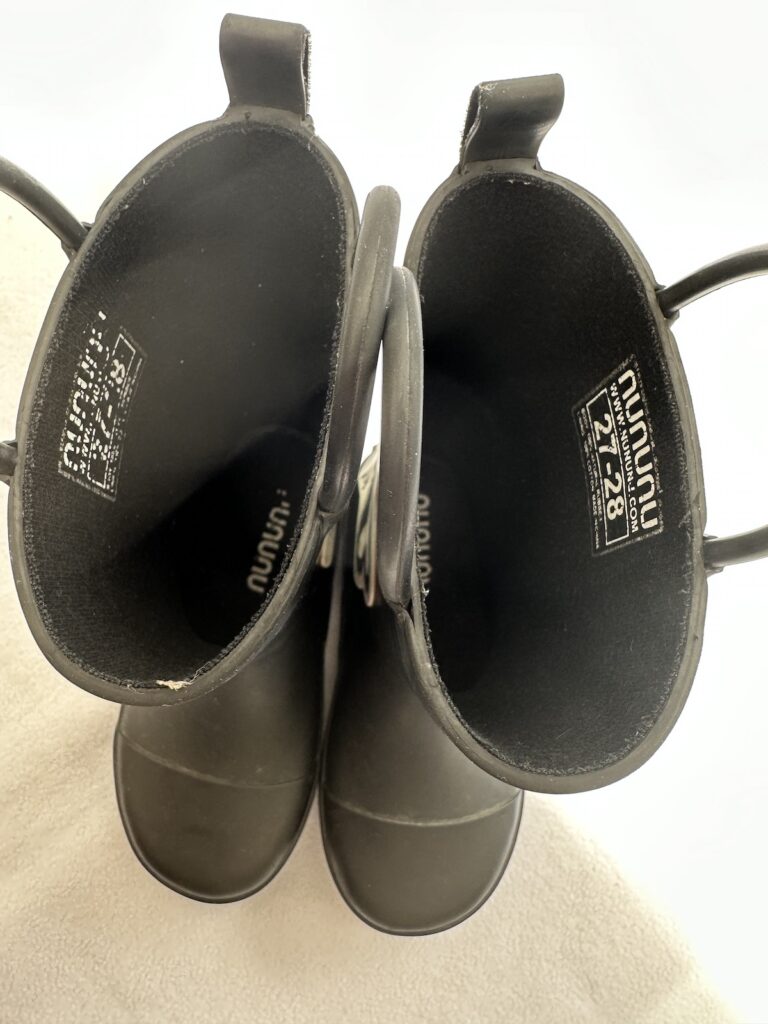 Because the interior is lined, your child can wear these with or without socks depending on how cold it is. In California, where we live, it sometimes rains but the temperature is higher so my son can wear these without socks and in shorts and be perfectly comfortable.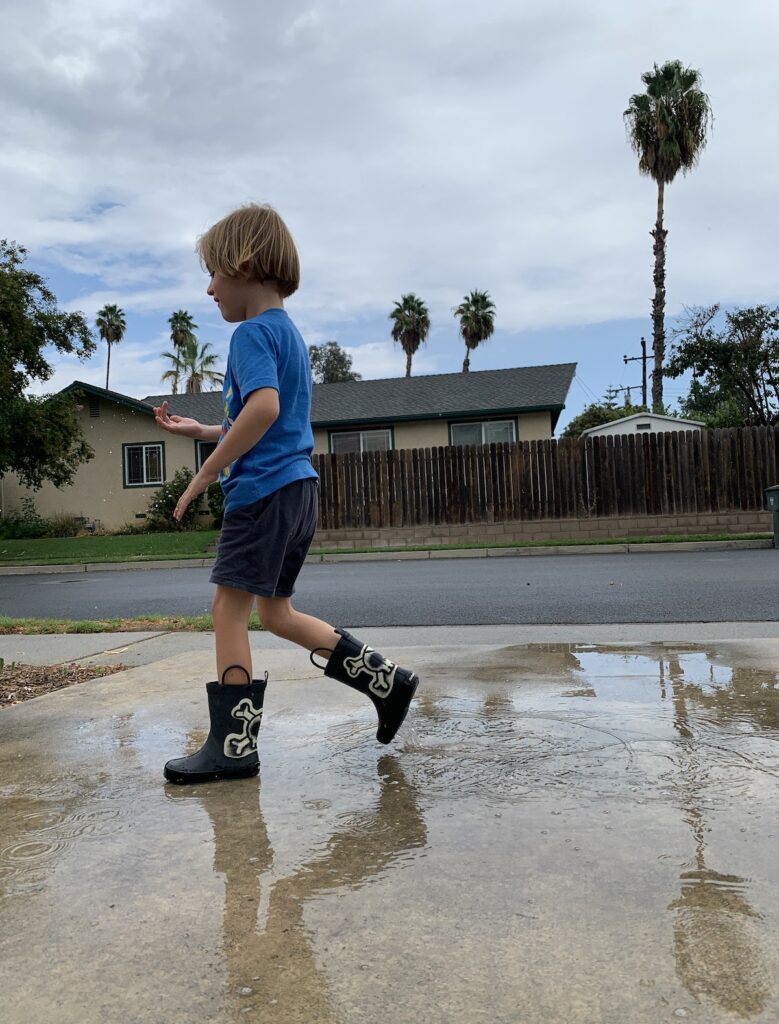 Price, Discounts, Re-Sale Value, Are They Worth It?
These boots retailed for $58.00 (+tax +shipping where applicable) in 2023. Most Nununu rainboots are priced anywhere from $58-$78, these are some of the less expensive Nununu options for rain boots. They DO go on sale near the end/beginning of each year so look for them around November-February to be on sale 15-25% OFF and snag them then! This is a core style that Nununu brings back every season with various graphics and colors.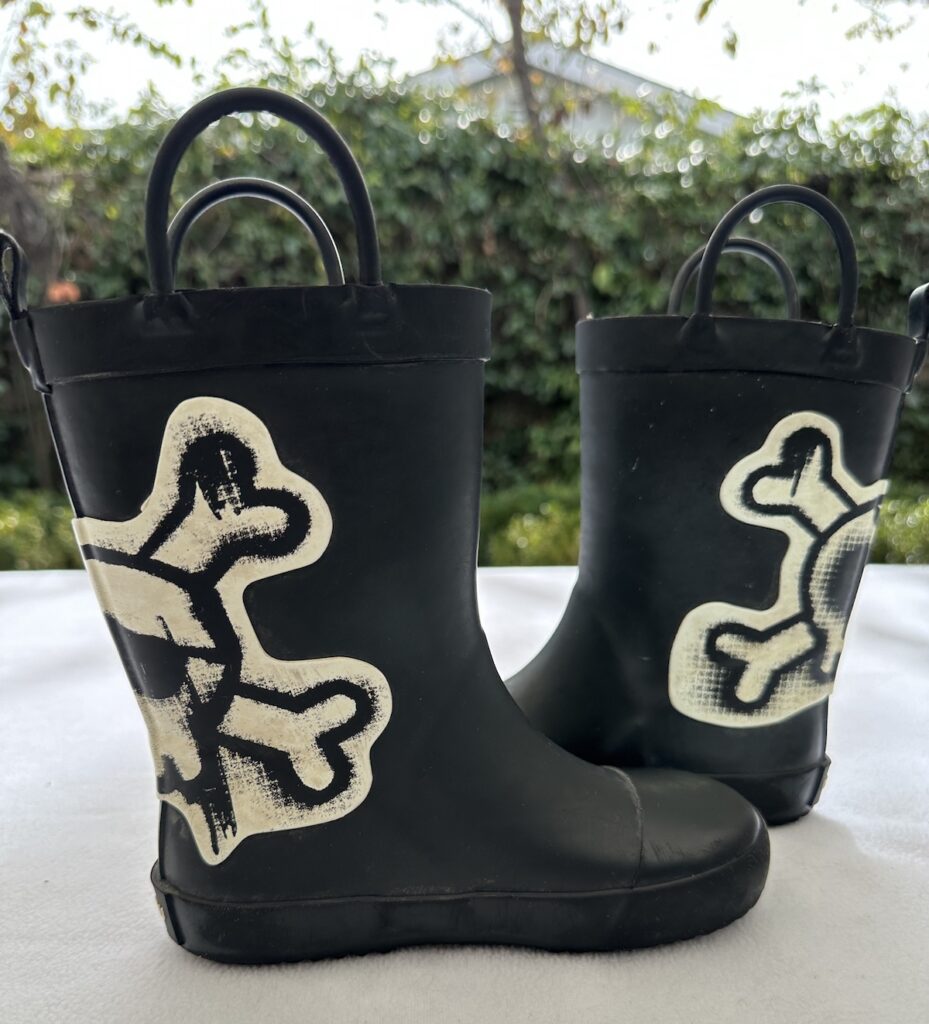 Nununu is a popular, luxury, minimalistic kid's clothing brand which is in high demand on the resale market. So it is worth your time to re-sell on Poshmark, eBay, Mercari, or Kidizen – those are my favorite. You won't get MORE money for them but you sure can recoup some of the cost, especially since little kids grow SO FAST!
In Conclusion…
These boots are well worth the investment (and they ARE an investment!). My son wore them for almost two years and they held up wonderfully. The interior is like new and the only signs of wear are on the soles of the shoes where there is some stubborn dirt.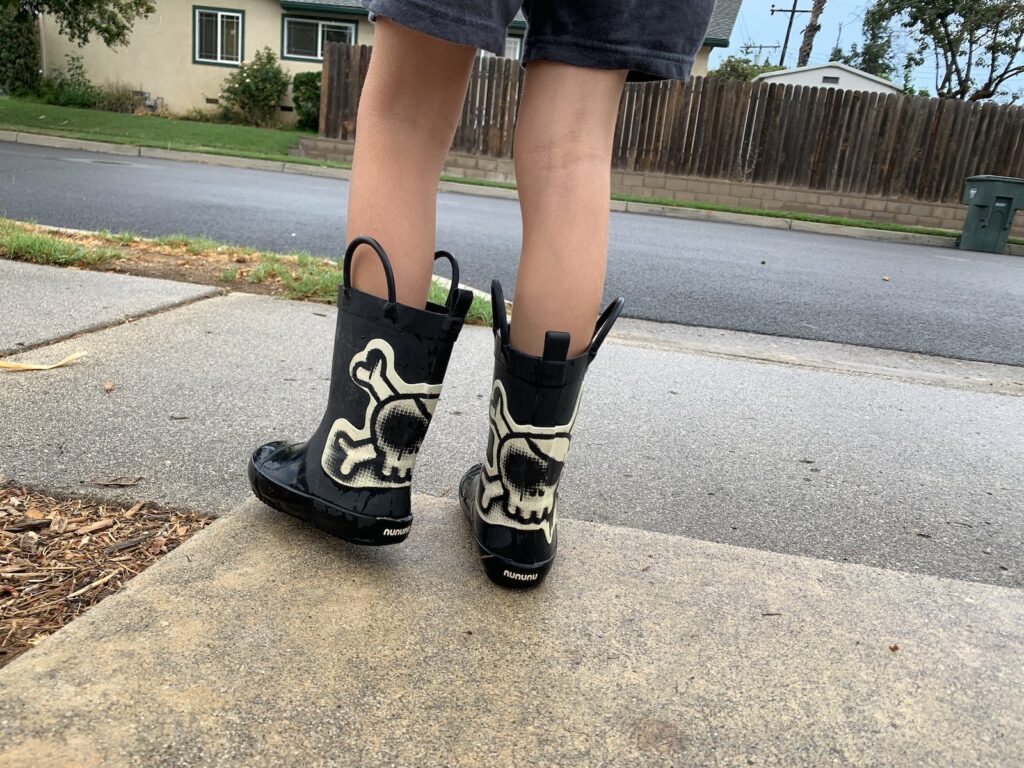 The fabrication really makes these stand out. The natural rubber is very soft and it gives as your child steps, runs, and walks. It is not stiff plastic like some other boots. This allows for movement, play, and fun! The interior cotton lining is also natural and soft. Some other boots are lined in polyester which makes little feet sweat (and produces quite the static electricity!).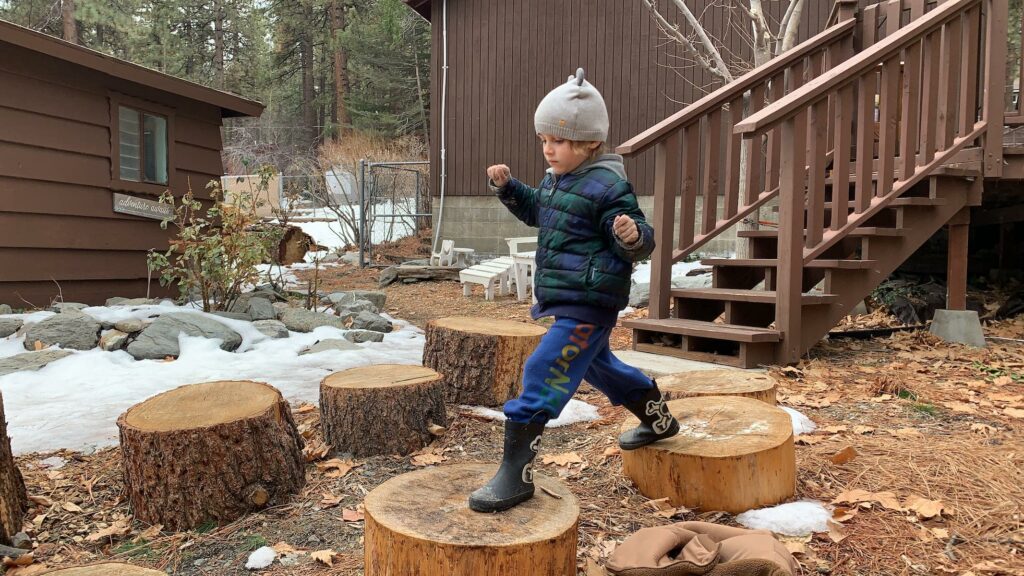 I highly recommend getting these one and a half or two sizes too big and layering them with thick socks, to begin with. Get your cost-per-wear lower that way! Remember these come in European sizes so make sure to figure out your child's size. Here is a handy chart to help with that.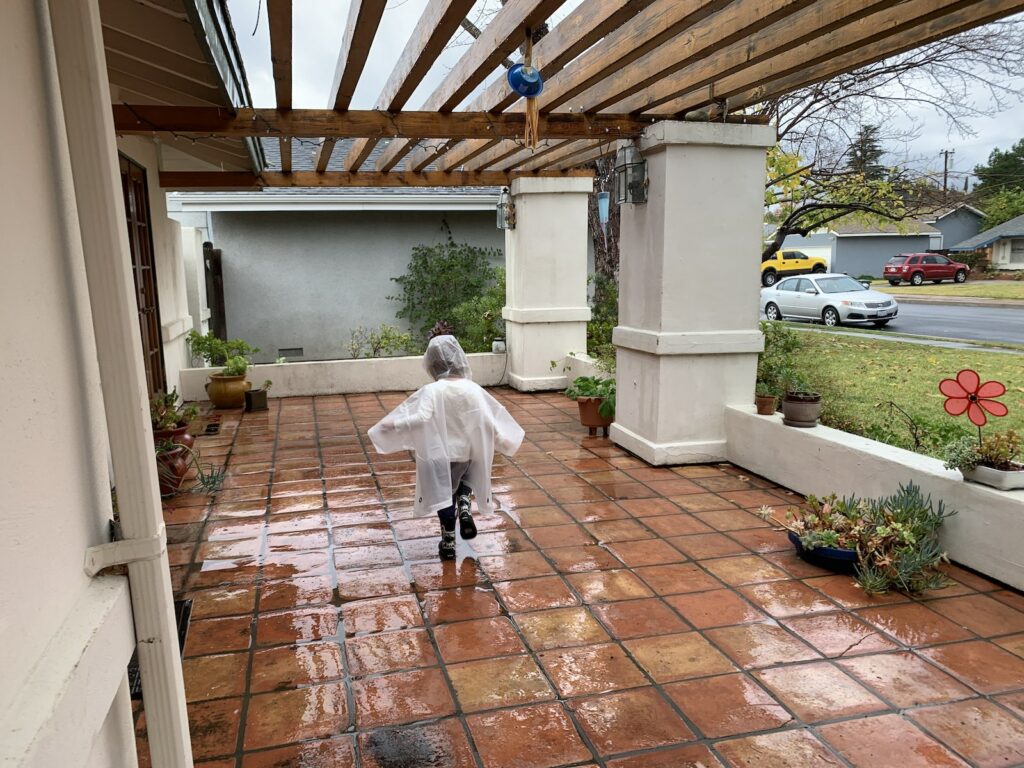 Check out more Kid's Fashion reviews, photos, videos, and details here!