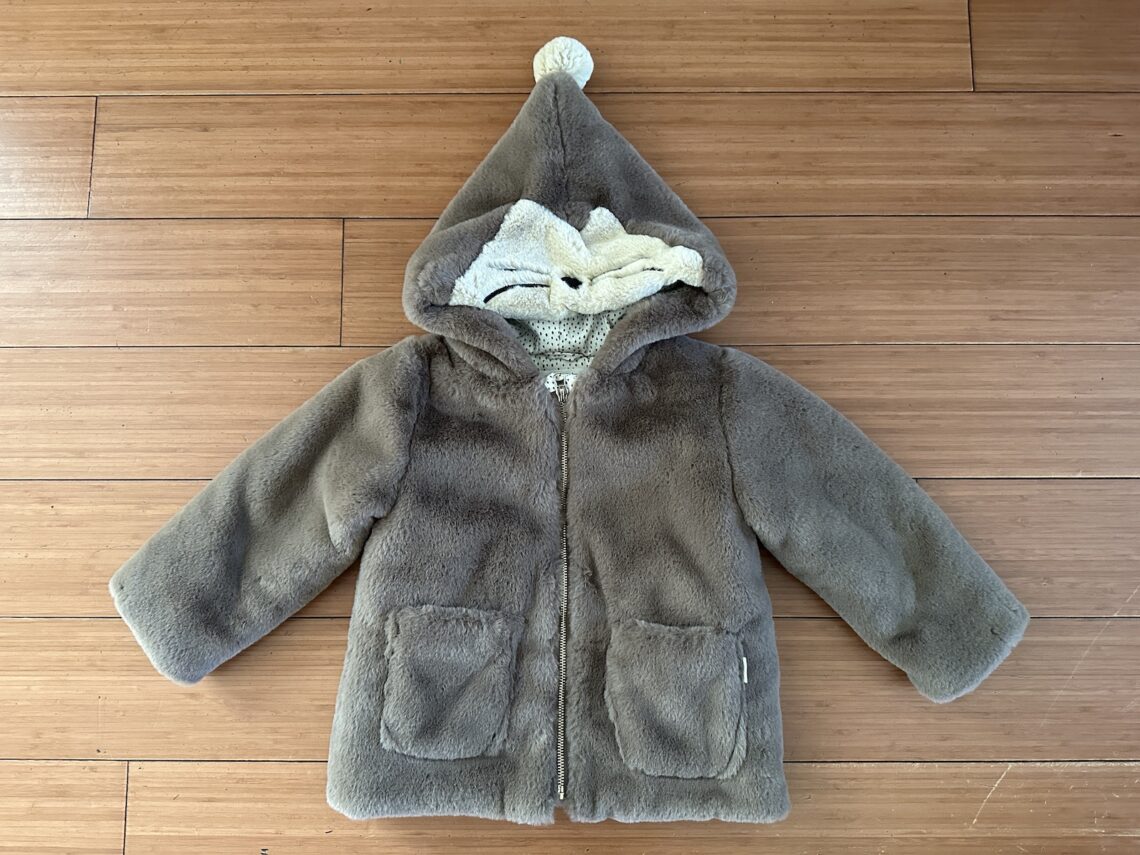 Zara Kids Faux Fur Kitty Pom Pom Winter Coat
This blog post may include affiliate links that may earn me a small commission at no cost to my readers. I am an Amazon Affiliate Partner and use Amazon product links throughout which may earn me a small commission on qualifying reader purchases. All opinions on my blog are my own and honest, I want my blog to provide information and help my readers become informed consumers, parents and caregivers.
The Zara Kids Faux Fur Kitty Pom Pom Winter Coat was a purchase in anticipation of a Winter Vacation overseas but we ended up not going (due to, ahem, all that happened in 2020).
Zara is definitely one of our favorite clothing brands for Oliver. He loves a lot of the styles, especially their Disney and Pokemon collaborations as well as their huge selection of graphic tees. Meanwhile, I love the quality for the price and their JOIN LIFE sustainability pledge.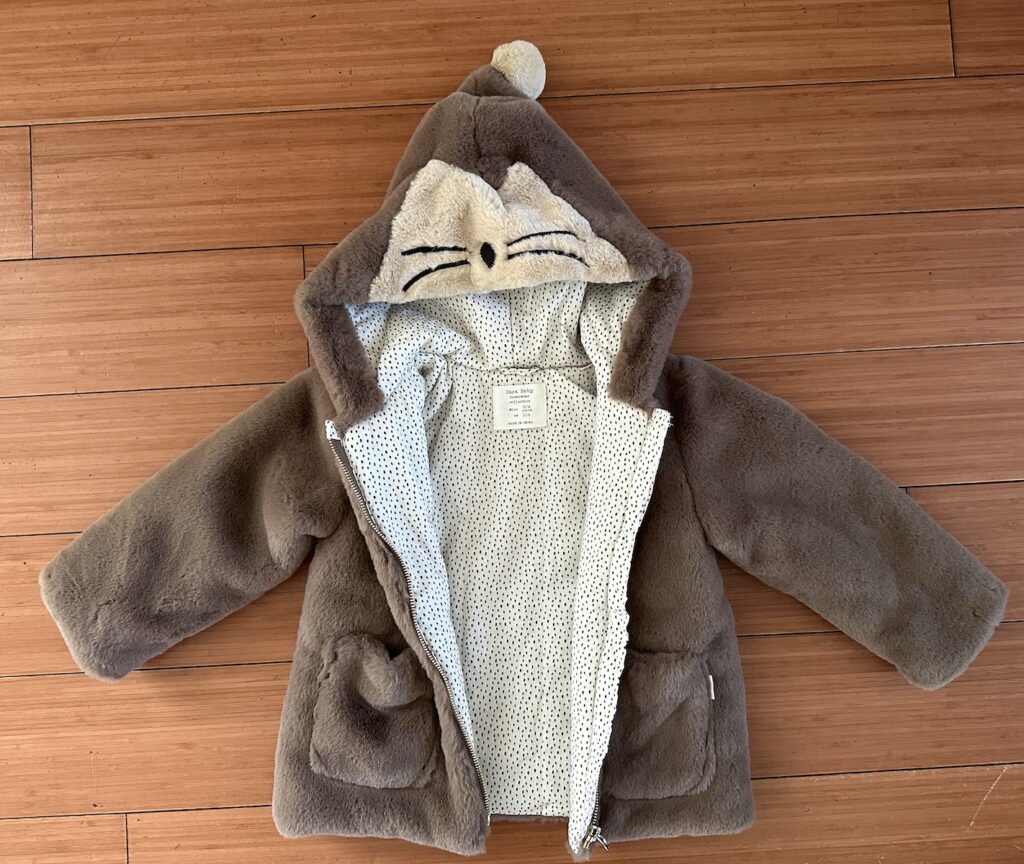 Details of the Zara Faux Fur Coat
The Zara Kids Faux Fur Kitty Pom Pom Winter Coat is incredibly plush and soft. The faux fur feels velvety, luxurious, and expensive. The front closure zipper opens and closes smoothly. Tiny pockets on the front for all your little ones' to carry the treasures they find as they explore.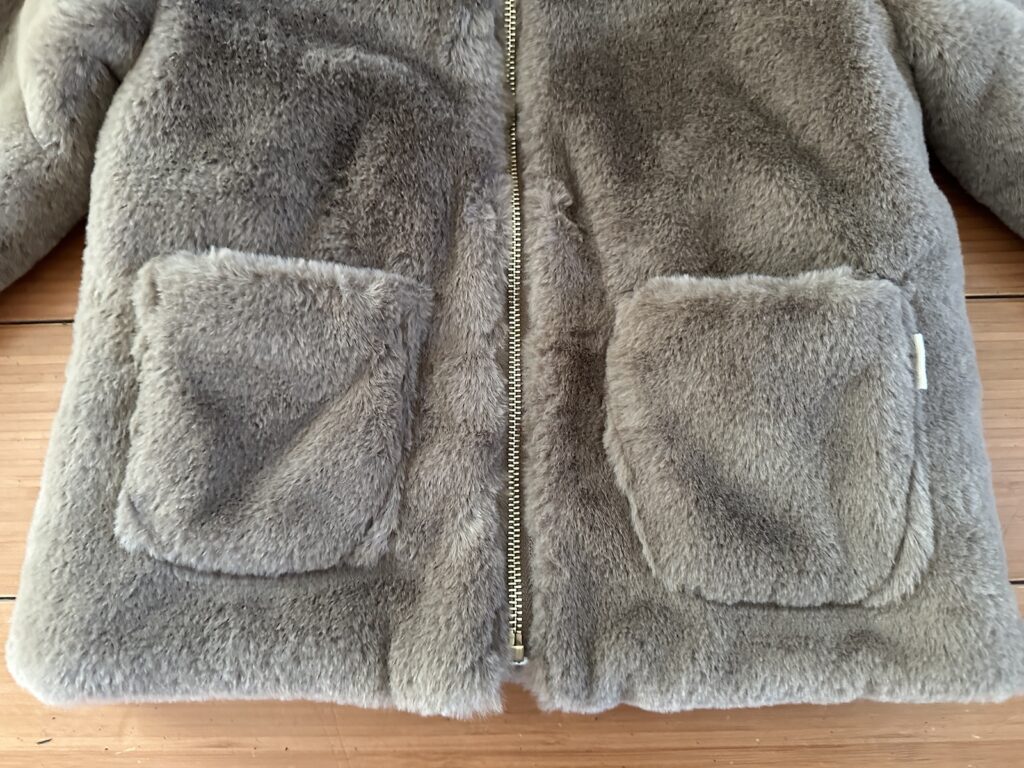 The hood has a kitty cat face embroidered with cute little whiskers. As if that wasn't cute enough, there is a cute little pompom at the tippy top. The hood has contrast coloring in a light shade of beige.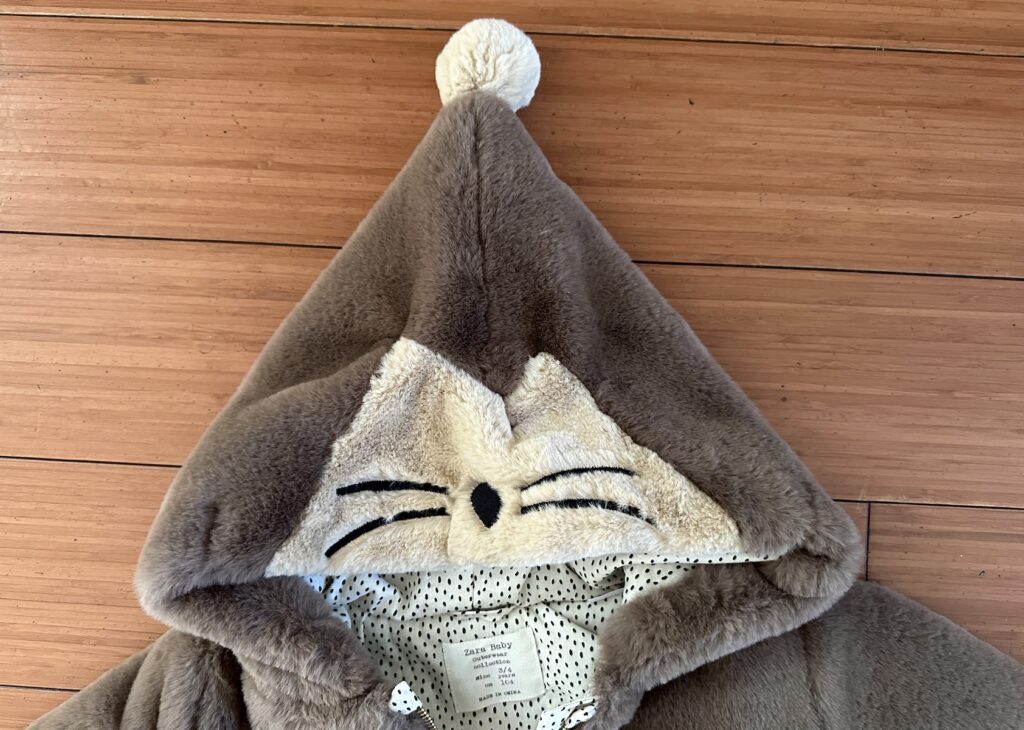 The back of the jacket is covered with that gorgeous faux fur.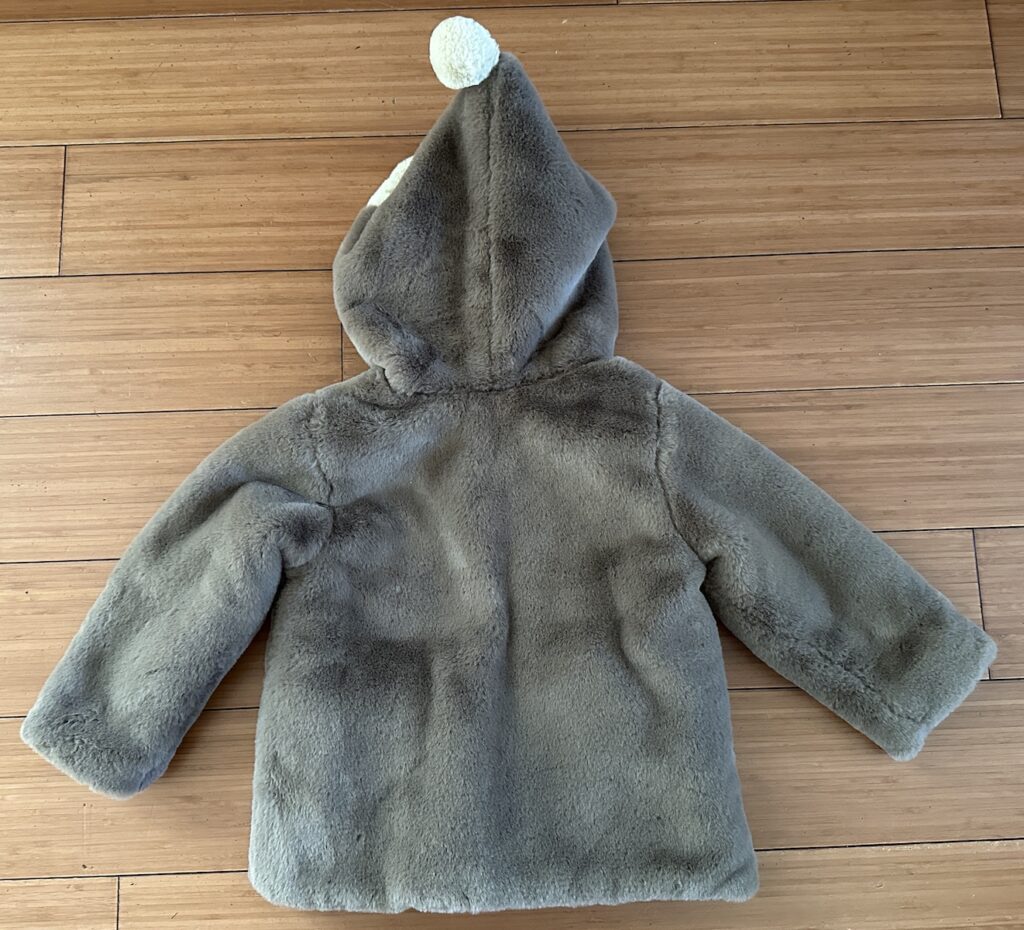 The bodice is lined in cream-colored cotton with black dots. It is a cute contrast to the faux fur exterior making it stylish when worn open.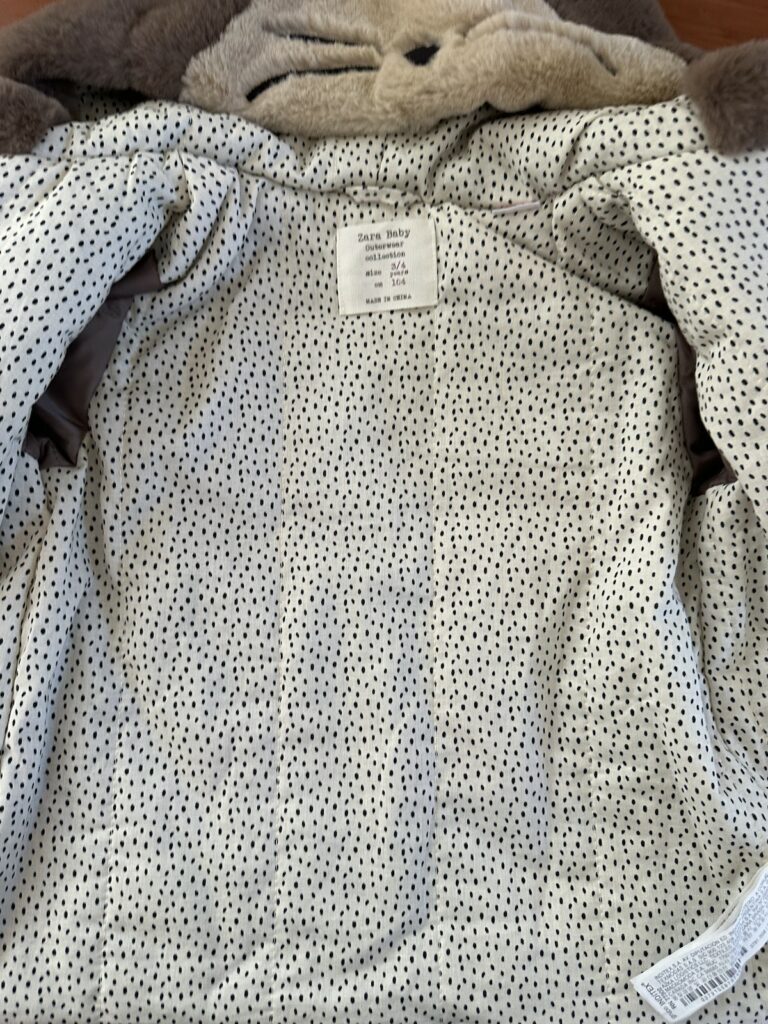 Finally, the sleeves are lined with a dark brown quilted fabric for extra warmth. These kid-friendly yet fashionable details are why Zara is one of the best, affordable fashion brands.
The fit is slightly a-line at the bodice making it adorable and giving the bodice extra room for extra thick layers. The sleeves are thick and feel very warm perfect for winter months. The hood is quite large and fully lined. When zipped up the top of the zipper goes pretty far to the neckline to keep your toddler's neck cozy and warm. The pockets are small but perfect for little hands to keep warm.
Where to Buy This Hard-to-Find Coat
Up for grabs is this exact Zara Kids Faux Fur Kitty Pom Pom Winter Coat and you can purchase it by following one of the links below.
<> Purchase the Zara Faux Fur Pom Pom Coat on eBay.
<> Buy this Zara Kids Faux Fur Kitty Winter Jacket on Kidizen.
<> Buy this Zara Faux Fur Winter Coat on Poshmark.
<> Ready to buy? Get this coat on Mercari right now. *
*Get a credit on Mercari by using my link (click here).
Every Toddler Needs a Faux Fur Coat
Little ones look so adorable in their faux fur coats, jackets, and vests! Faux fur is quite inexpensive and it feels luxurious and looks very real. Faux fur has come a long way! If the Zara option is sold out, check out the look-alike options below.