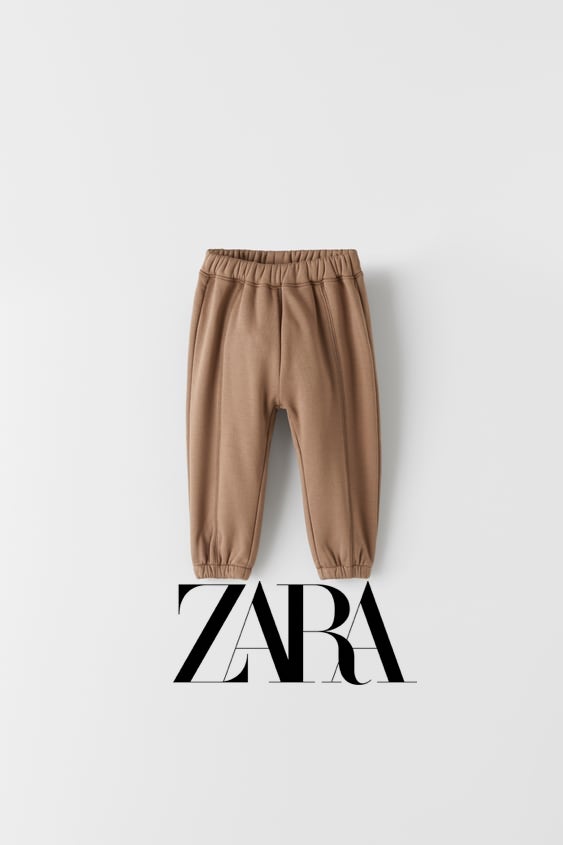 Zara Fleece-Lined Pants in Light Brown
This blog post may include affiliate links that may earn me a small commission at no cost to my readers. I am an Amazon Affiliate Partner and use Amazon product links throughout which may earn me a small commission on qualifying reader purchases. All opinions on my blog are my own and honest, I want my blog to provide information and help my readers become informed consumers, parents and caregivers.
We are HUGE Zara Kids fans! So when I saw these Zara Fleece-Lined Pants in Light Brown, we had to have them for the "cold" months in California. Frankly, these were one of our favorite clothing items and the pants that got the most use. These joggers are very well made and they have lasted for 2+ years. They are very soft and the fleece will keep your little one's legs nice and toasty.
SORRY, THESE SOLD OUT! Where to Buy
SOLD OUT! Purchase the Zara Fleece-Lined Pants in Light Brown from me on these platforms:
Purchase these Zara Kids Polar Fleece Joggers on eBay
Buy these Zara Kids Fleece Lined Sweats on Kidizen
Buy the Zara Kids Fleece-Lined Pants in Light Brown on Poshmark
Purchase these Kids Polar Fleece-Lined Winter Sweats on Mercari
The Zara Fleece-Lined Pants in Light Brown are comfortable and warm pants for your baby, toddler, or kiddo. This style is available in many sizes and colors almost every fall and winter on the Zara website.
These pants are a size 4-5 years (43.3 inches in height). These fit my fairly average-height, slender son from the time he was about 4 until he was almost 6 although they were a bit too short by the time he was almost 6 years old.
Zara calls the color "Light Brown". The style code is 0/2878/558/730/60. As I said, these do come back every fall and winter but not necessarily in the same colors or styles. For example, the style for this season does not have elastic at the ankles and some of the newer styles have pockets.
I purchased these Zara fleece-lined sweats on the Zara website in October 2020. I paid $17.90 + tax + shipping if the order minimum isn't met.
These pants are a pull-on style without any buttons or zippers. The elastic waistband is stretchy and not too tight. It is wrapped in fabric and it is very comfortable. No pockets. Fully Lined in polar fleece on the inside.
Zara Fleece Lined Pants Fabric Content & Care
Outer shell: 69% polyester · 28% cotton · 3% elastane
Polar Fleece is polyester
This garment is machine washable in cold water. You can dry them in the drier but I always air dry my clothing so they last and look newer longer. My favorite detergent to use is Dropps. Dropps are detergent, fabric softener, oxy booster, and stain remover pods and they actually WORK! It is the first safe and natural detergent that actually works. Give them a try and receive 30% off by following this link.
Since the Zara Fleece-Lined Joggers can sell out fast, here are some similar alternatives.
More Kid's Fashion reviews, descriptions, and For Sale items can be found under the Kid's Fashion section of the blog.