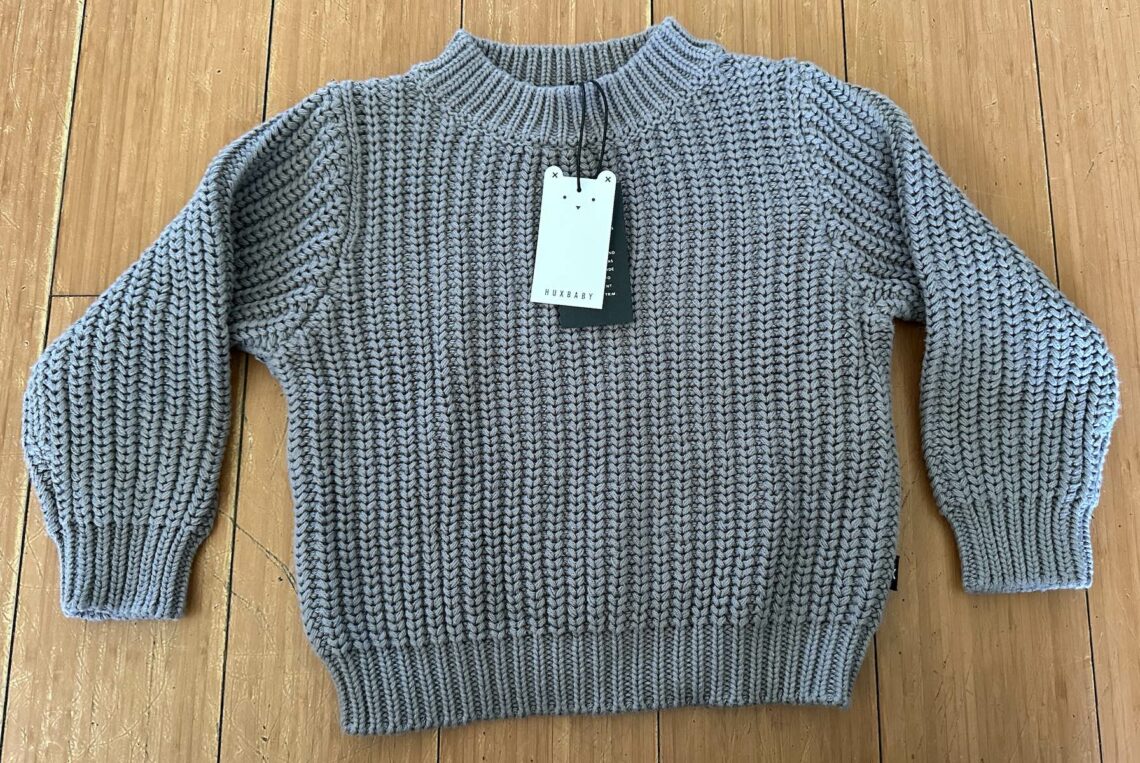 Huxbaby Chunky Knit Sweater Jumper
This blog post may include affiliate links that may earn me a small commission at no cost to my readers. I am an Amazon Affiliate Partner and use Amazon product links throughout which may earn me a small commission on qualifying reader purchases. All opinions on my blog are my own and honest, I want my blog to provide information and help my readers become informed consumers, parents and caregivers.
One of the best and cutest brands for babies, toddlers, and kids: HUXBABY! The Huxbaby Chunky Knit Sweater Jumper is adorable and minimalistic and definitely luxurious.
I am selling this, it still has the tags on it! Having only one child, quite honestly, means I overbought by A LOT! So my loss is your gain, grab this sweater at a great deal.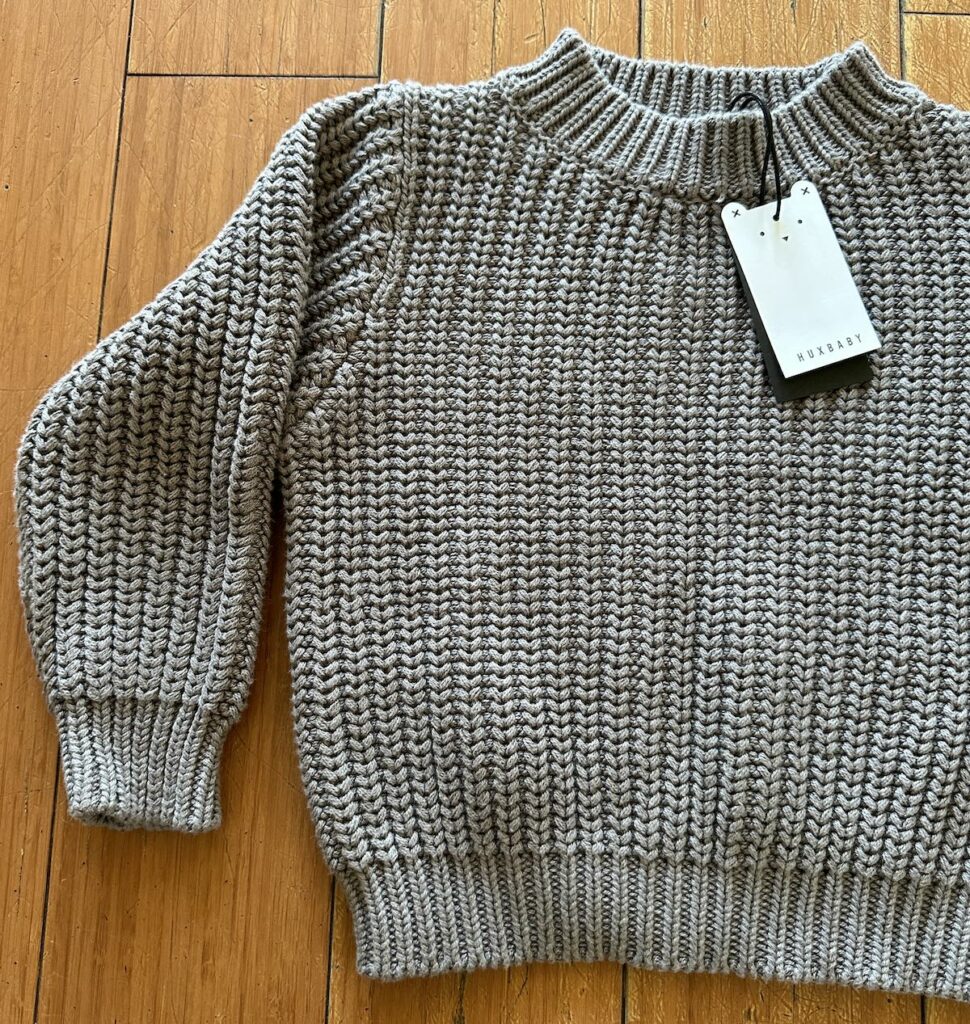 Purchase The Huxbaby Chunky Knit Sweater Jumper:
Buy The Huxbaby Knit Sweater Jumper in Grey size 5 (Little Kid) on eBay
For Sale: Huxbaby Jumper in Grey size 5 (Little Kid) on Mercari
Purchase this Huxbaby Sweater Jumper in Grey size 5 (Little Kid) on Poshmark
Love this Sweater? Get it on Kidizen
(New to Kidizen? New Users Sign Up to Get $5 off: get5off )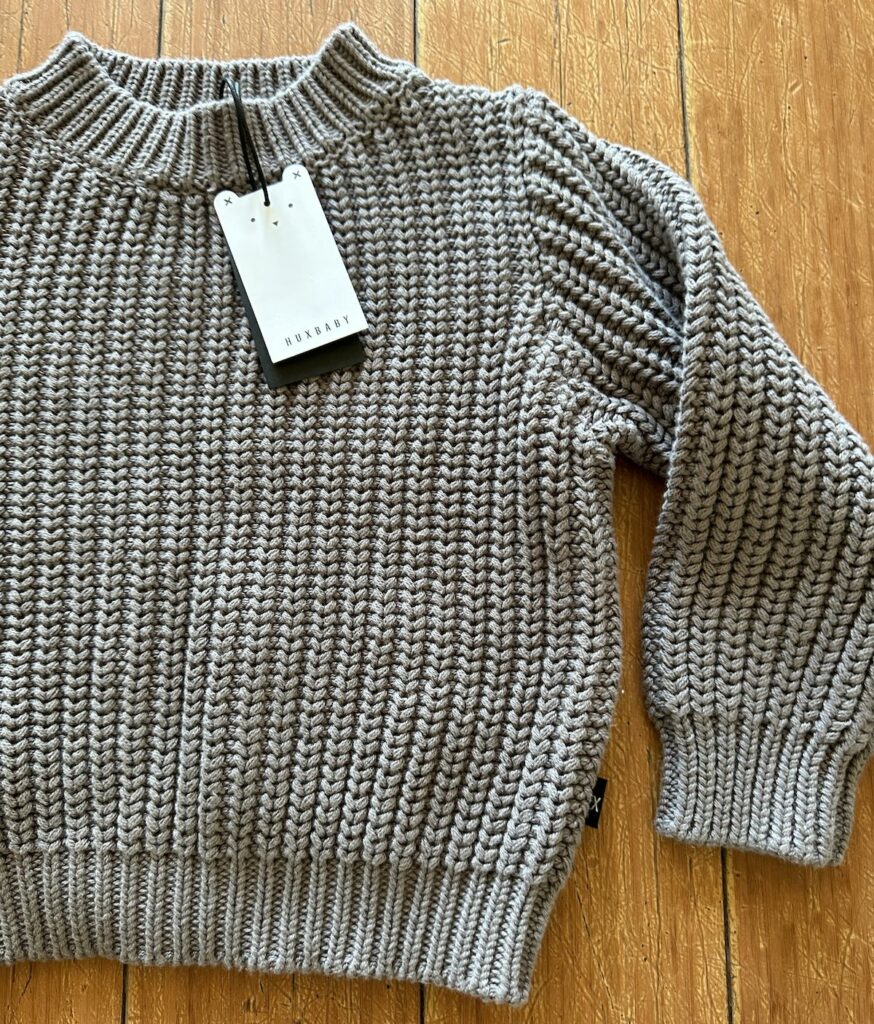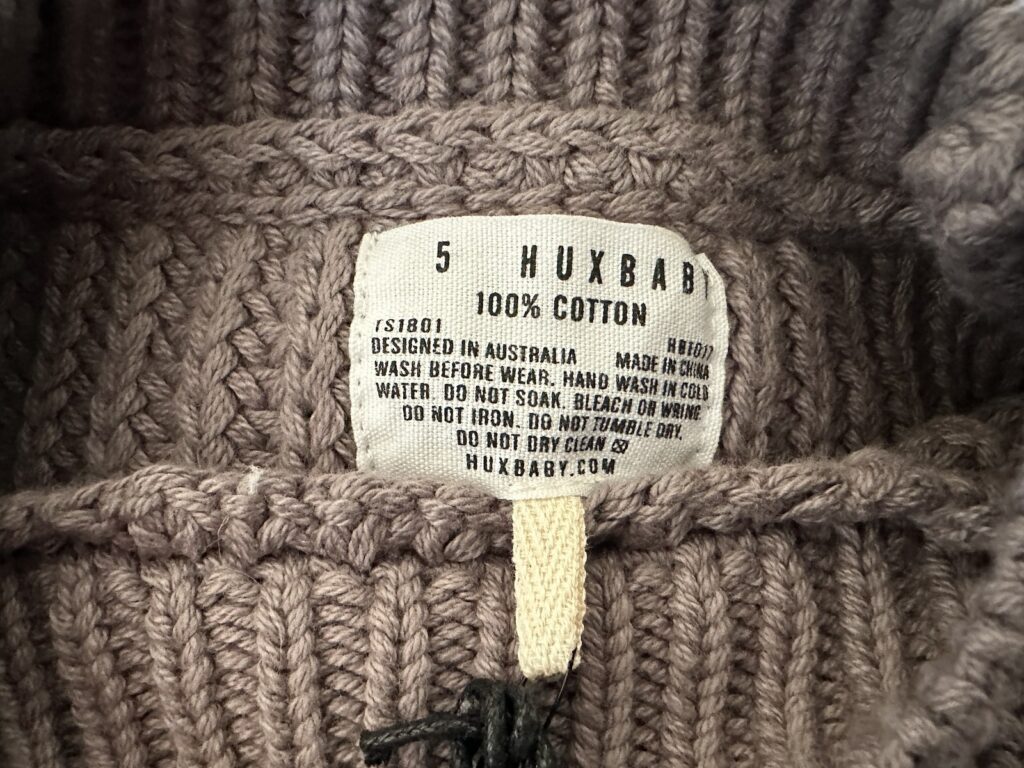 Your little one will be ready for winter! This sweater is WARM! The fabric content is 100% thick, luxurious, GOTS-certified cotton yarn.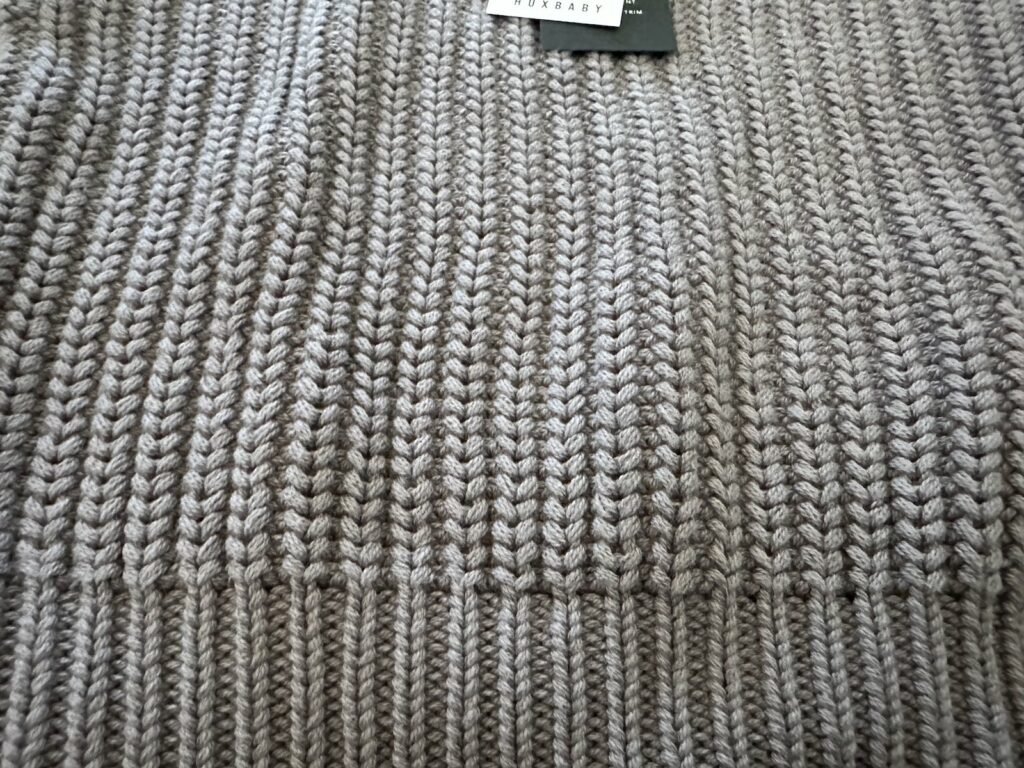 There are tiny gaps in the knit so an undershirt is most recommended. For extra warmth layer this sweater with a cozy thermal long-sleeve tee.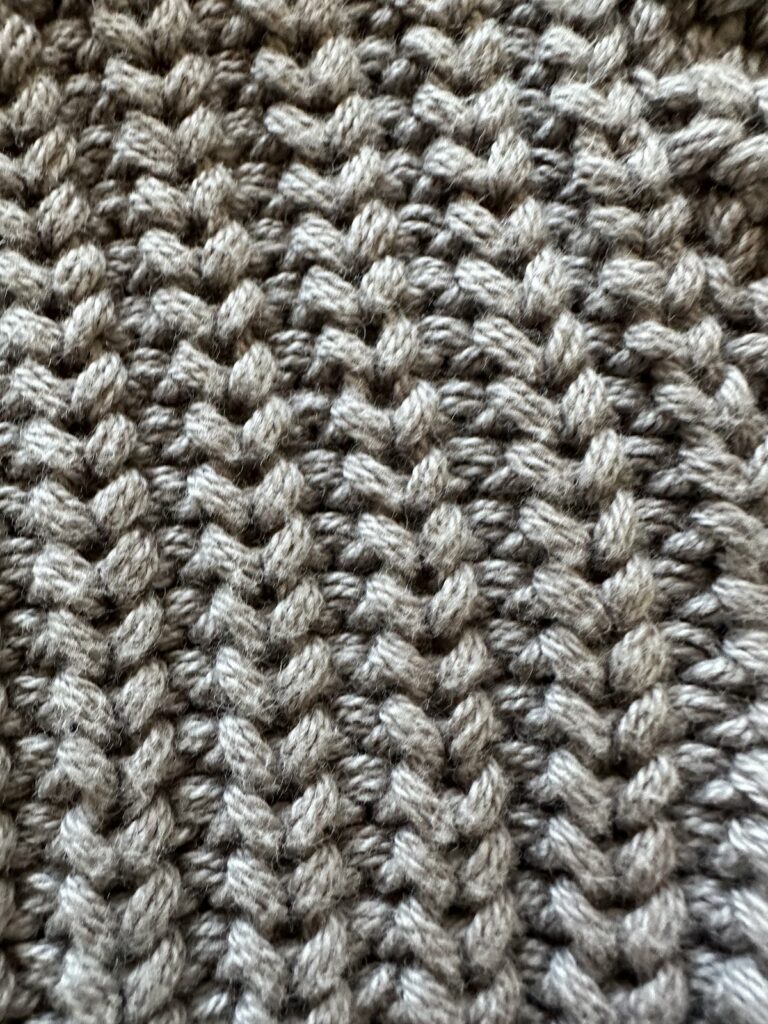 One of the best things about this jumper is its mock turtleneck. It will keep your kid's neck nice and warm on cold windy days especially if their jacket or coat is one that has that annoying gap around the neck.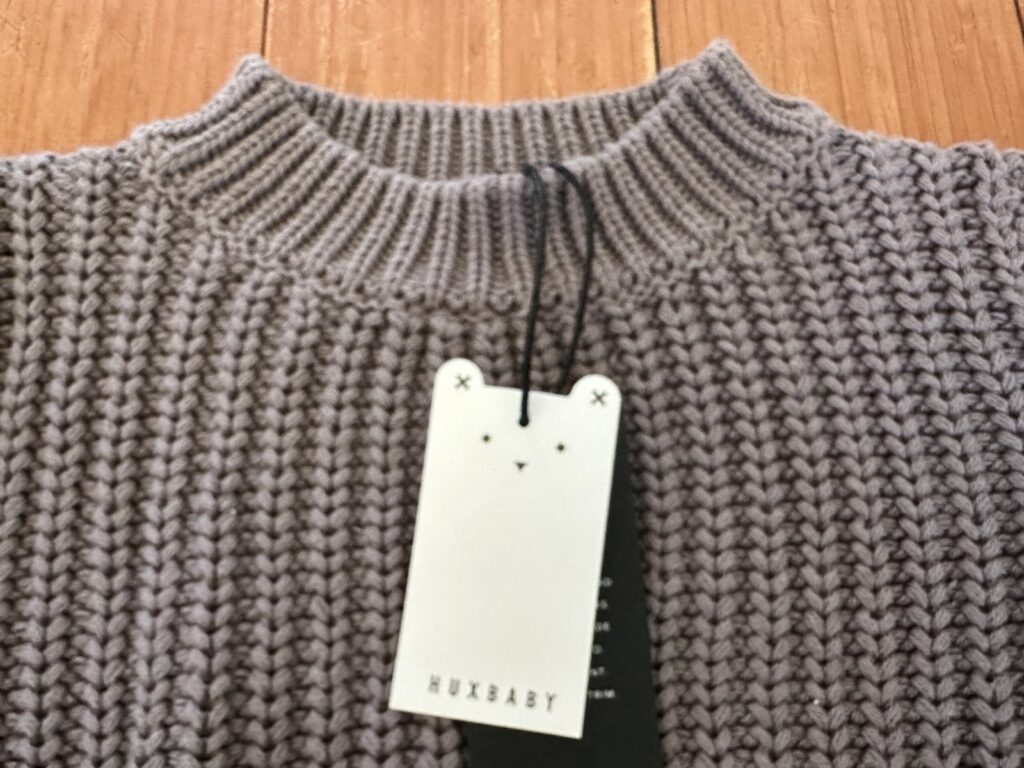 The long sleeves have banding around the wrists which helps them stay in place even when the sweater is a little large. The banding around the waistline is loose and fits beautifully.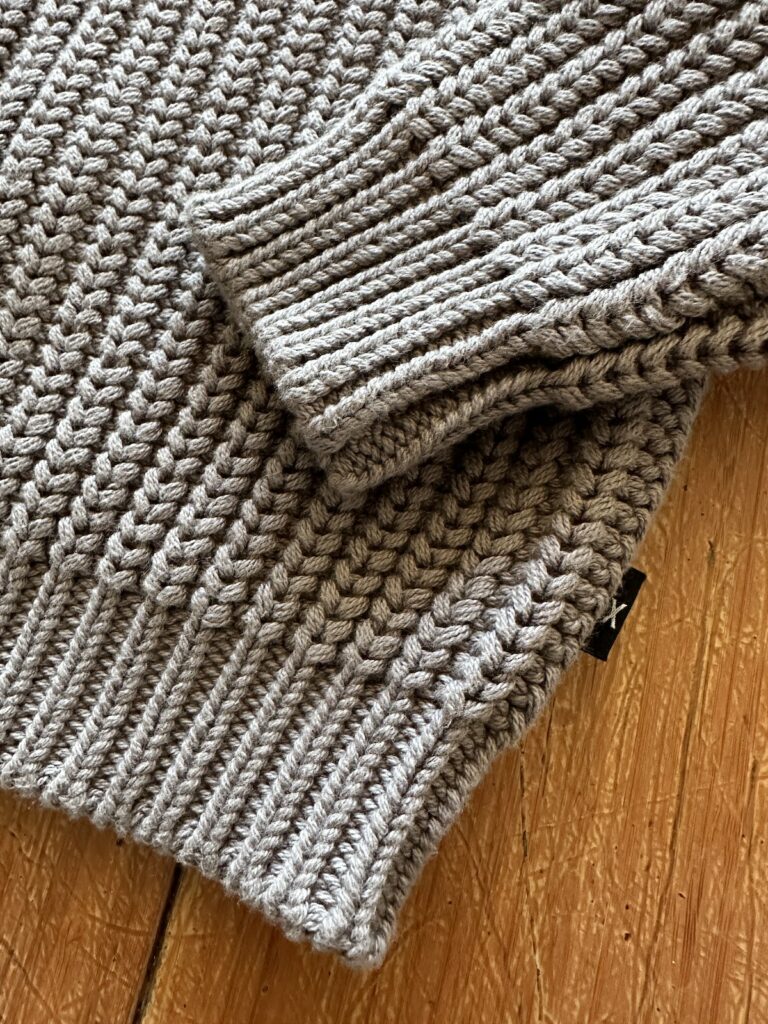 Huxbaby creates beautiful, minimalistic, and gender-neutral baby, toddler, and kids clothing. This sweater can be worn by boys and girls and the quality is so good that it can be passed down to siblings and friends.
Huxbaby The Company
Huxbaby items are all designed in Australia. Established in 2014, this small business has grown over the years but it is still family-operated today. 70% of all of their items are GOTS certified. Huxbaby's philosophy is designing minimalistic, gender-neutral clothing. Without a doubt, these items are meant to be passed down to siblings, donated, or re-sold to promote sustainability. Ultimately, Huxbaby's focus is on quality and function.
Side note, I have re-sold ALL of Oliver's Huxbaby items. They hold up beautifully, wash amazingly and keep their value so they can be re-sold for a little bit of money to help the burden of overbuying for the kiddo. LOL.
Looking for more Kids' Fashion Items? Check out Malibu Karina's "Kid's Fashion" section on the blog.