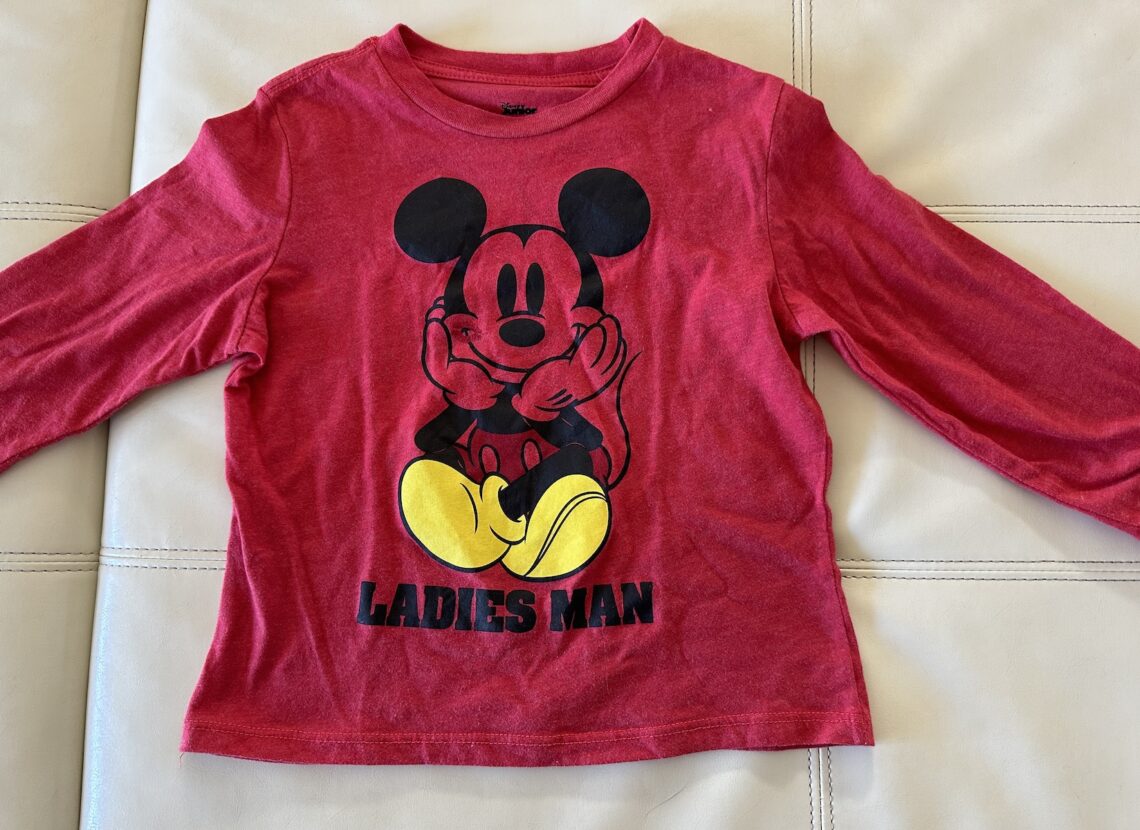 Mickey Mouse Ladies Man Valentine's Day Tee
This blog post may include affiliate links that may earn me a small commission at no cost to my readers. I am an Amazon Affiliate Partner and use Amazon product links throughout which may earn me a small commission on qualifying reader purchases. All opinions on my blog are my own and honest, I want my blog to provide information and help my readers become informed consumers, parents and caregivers.
The Mickey Mouse Ladies Man Valentine's Day tee is perfect for your little one. I found it so hard to find cute Valentine's Day clothing for my 5-year-old son so when I saw this I had to have it! I purchased it on Target's website just before Valentine's Day. My son is a big fan of Mickey Mouse and anything Disney so this was perfect.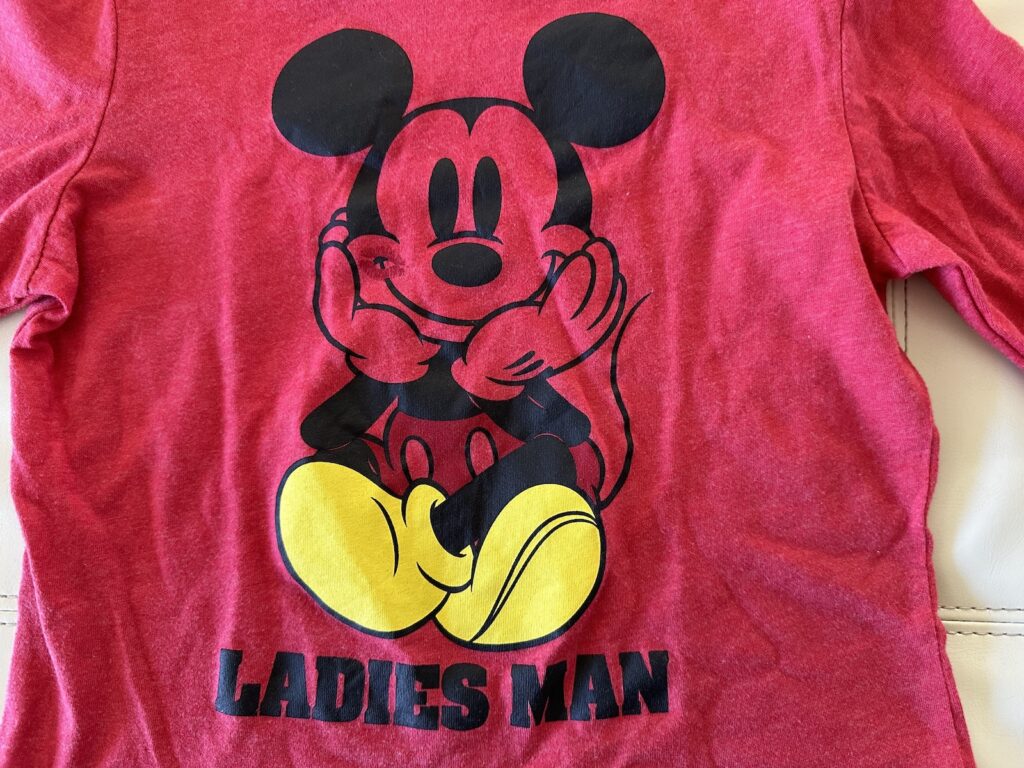 Do You Love This Tee?
My son has outgrown this top so I am re-selling it on the platforms below. Snag it now before Valentine's Day 2023 comes…
!!!SOLD OUT!!! Click here for some other Mickey Mouse long-sleeve T-shirts or scroll down to see more.
Sorry, this top has SOLD OUT! Buy it on Mercari by clicking here
Get this top on Poshmark by clicking here – SOLD OUT!
NO LONGER AVAILABLE: Snag a good deal on this tee on Kidizen by clicking here
Not Quite Your Style? Check Out These Alternatives
Sizing Information of the Mickey Mouse Ladies Man Tee
The sizing is 5T and I think it runs just a hair small. My son is a slim but tall 5T and the sleeves and overall length were perfect but if he grew just a bit, it would have been too short and the sleeves would have been too short. I would definitely advise sizing up 1 size unless your little one will be wearing it within a month or so of purchasing.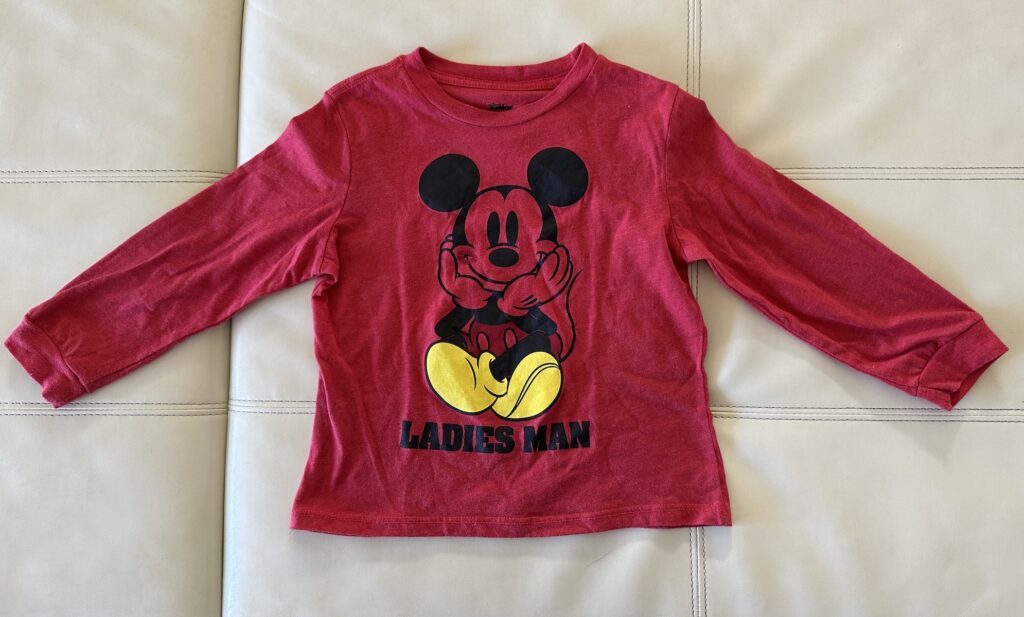 Fabric and Graphics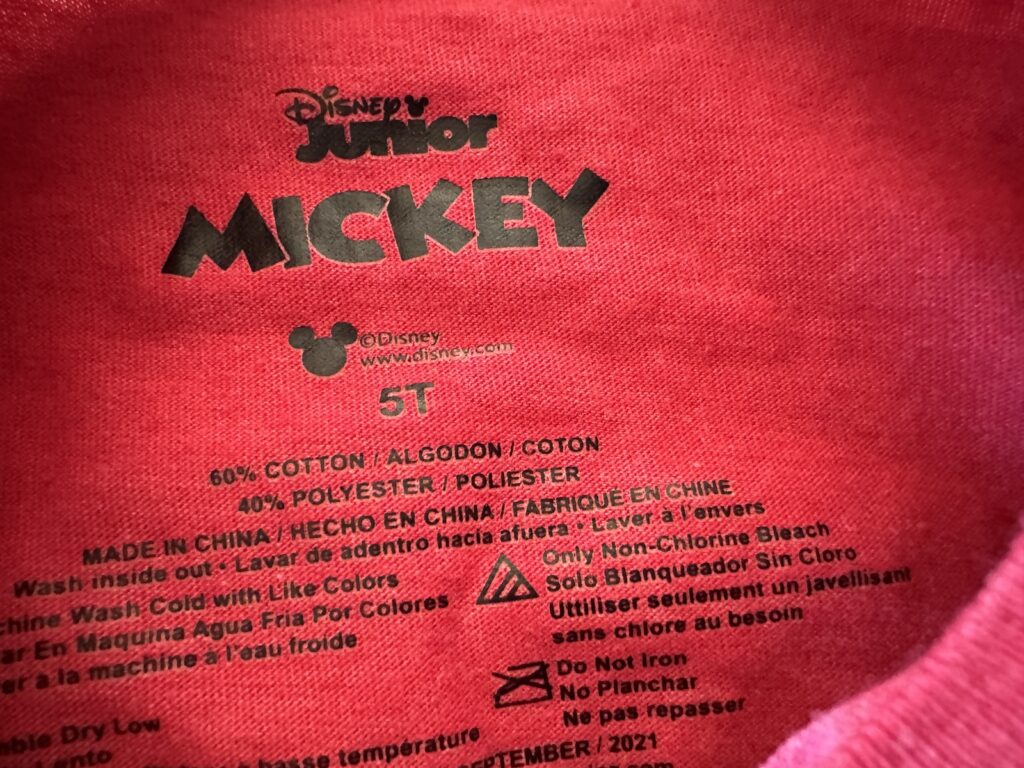 The fabric content is 60% cotton / 40% polyester. It feels very soft. The red is heathered so it has a hint of grey in it. It's subtle yet it gives it a more modern look and softens the fabric a little bit. The weight of the fabric is on the lighter side.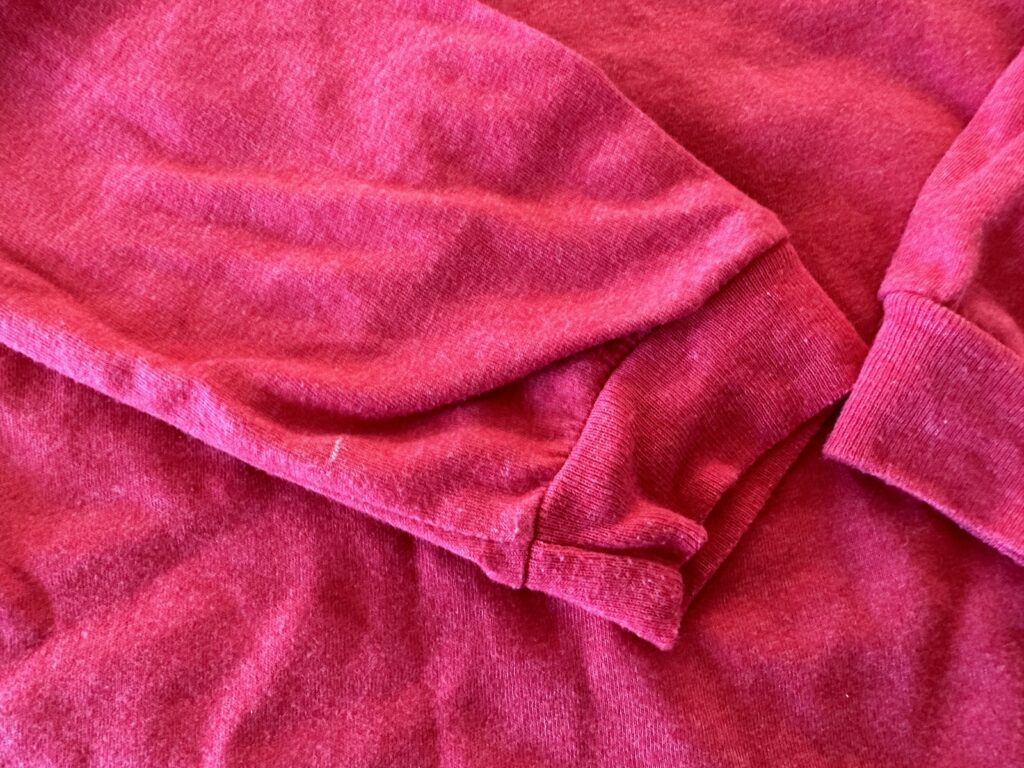 The graphic is mostly soft but the larger colorful pieces have a more "crispy" consistency. It has a rustle to it when moving. The graphic stayed perfect through many washes but please note I always line-dry my clothing.