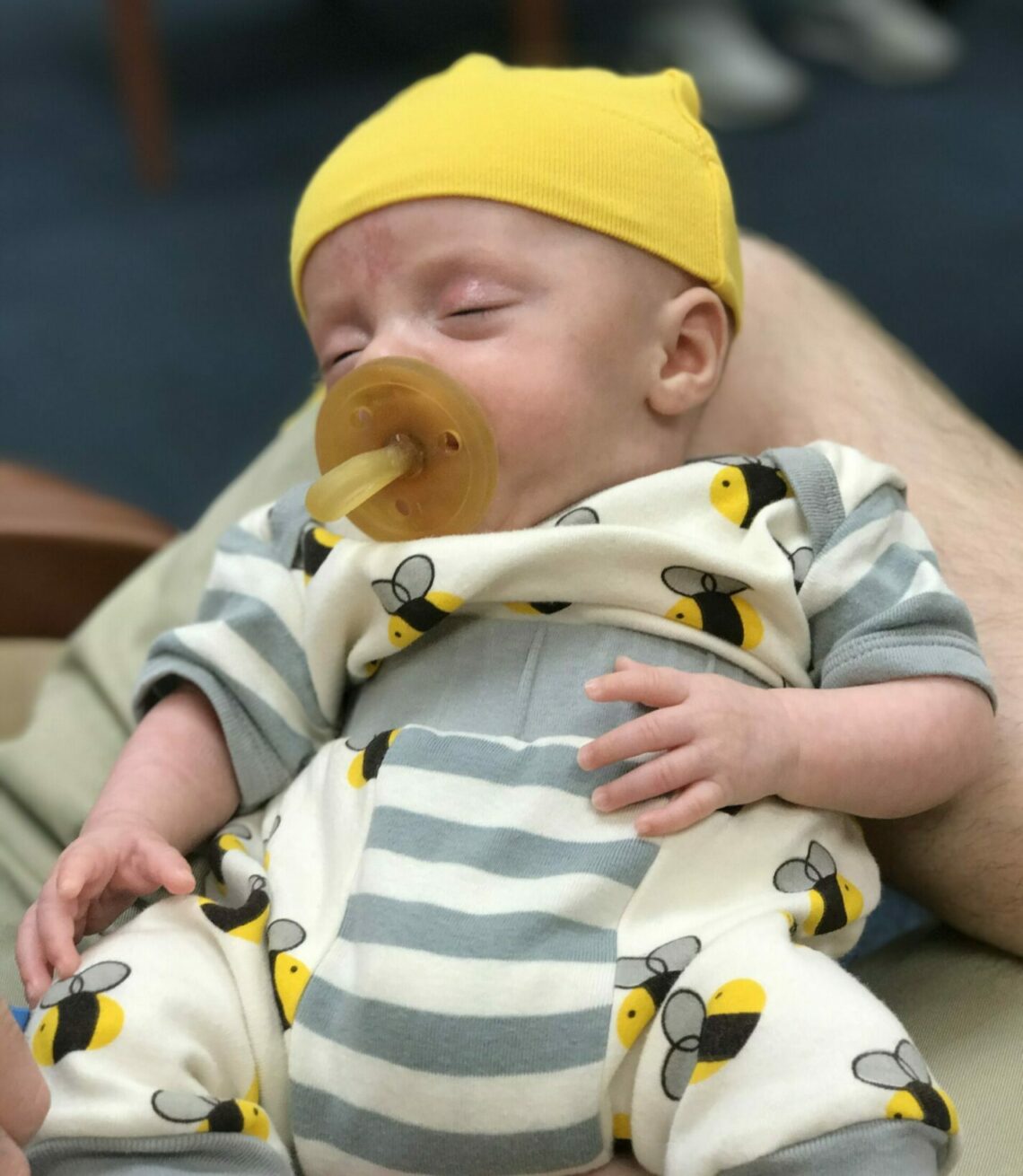 Natursutten Safe Natural Pacifier Made From Eco-Friendly Rubber
This blog post may include affiliate links that may earn me a small commission at no cost to my readers. I am an Amazon Affiliate Partner and use Amazon product links throughout which may earn me a small commission on qualifying reader purchases. All opinions on my blog are my own and honest, I want my blog to provide information and help my readers become informed consumers, parents and caregivers.
Curious about the Natursutten Safe Natural Pacifier Made From Eco-Friendly Rubber? Read on…
Natursutten, which is Danish for "Natural Pacifier" is one of those global brands that is known for quality, being safe for babies and producing eco-conscious products so it quickly became one of our favorites for Oliver.
When UCLA Mattel Children's Hospital sent us home from the NICU, they provided two Avent Soothie Silicone Pacifiers (0-3 months).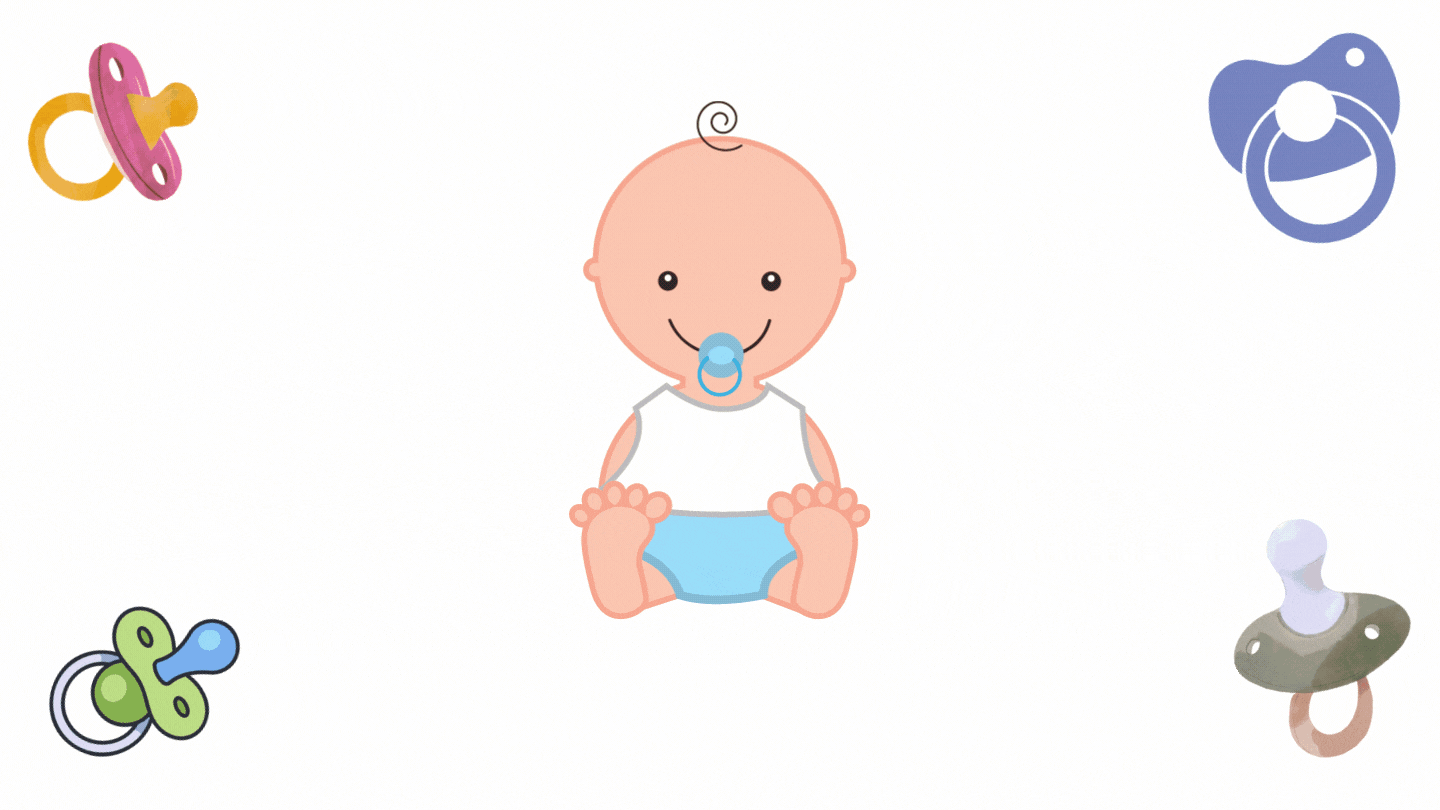 Oliver took them just fine but being silicone they were tough, without any "give" and kept popping out of his mouth which resulted in a cry-fest and a lot of time disinfecting pacifiers that fell to the floor.
Doing some quick research, I found that natural rubber pacifiers resembled a woman's breast more than synthetic latex / silicone and were a little more squishy and soft. This kind of research is what lead me to start this blog in the first place. Let me spend hours researching, so you can have the information to make the best decision for your family.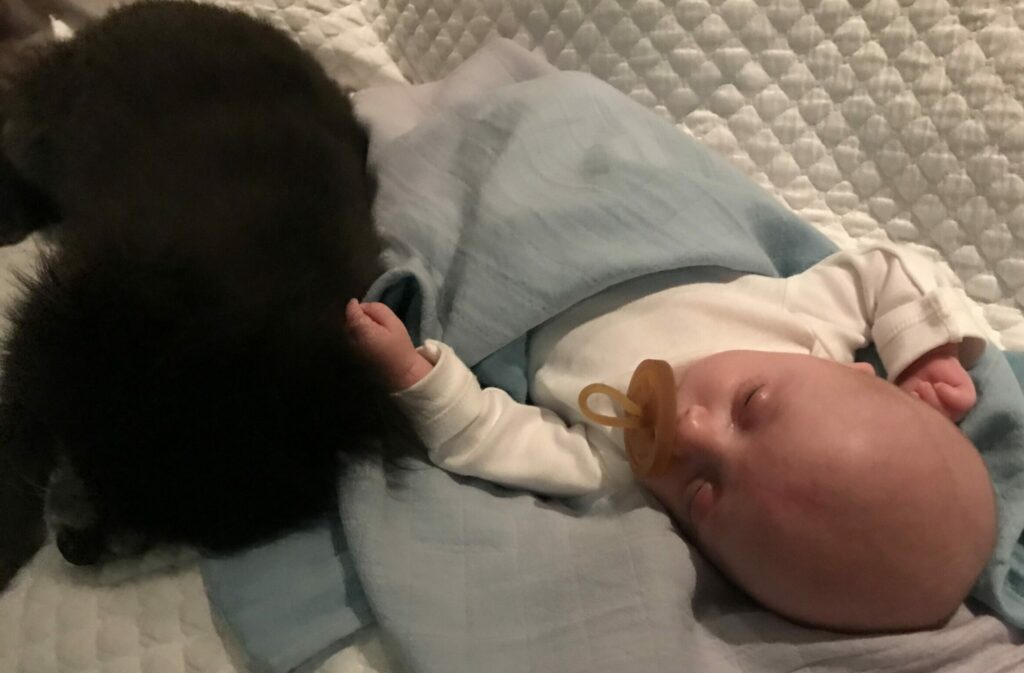 I found several European made natural rubber pacifiers but decided to start with Natursutten. The two top contenders were Hevea (which kept being Sold Out on Amazon) and NUK (we used NUK exclusively once Oliver got older).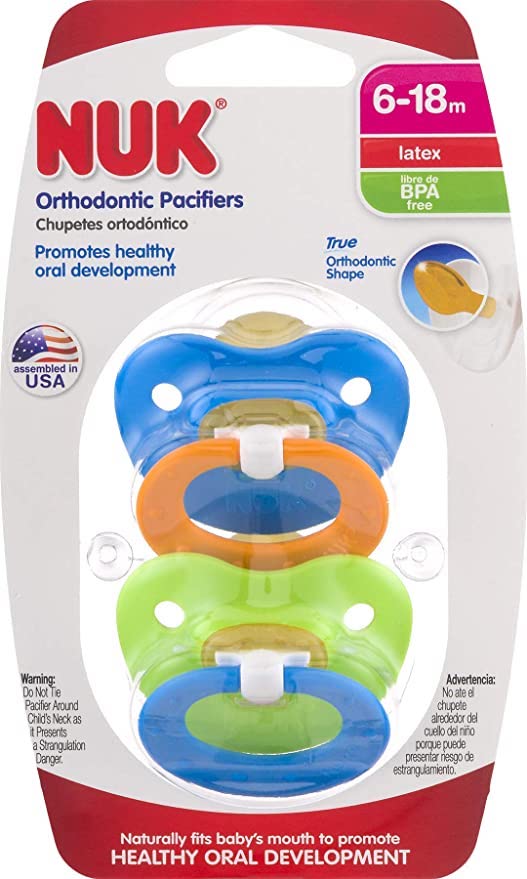 Other reputable companies that make high quality pacifiers in the EU are BIBS and FRIGG. Both of these companies sell their products on websites that ship to the USA (and worldwide), both of these companies have high sustainability practices and produce top of the line, natural rubber, safe pacifiers.
I like to dive in and do my research to make sure my little one is getting the best of the best before spending my hard earned money. I really liked Natursutten's origin story. It was founded by a new mother of a newborn baby boy, Anne-Dorthe Schroeder Grum.
Most companies are started from a simple need and Anne-Dorthe got concerned about pacifier safety after thinking about the many hours her son was going to have a pacifier in his mouth. So many stories in the media talk about all the toxicities in baby products and all the recalls going on that Anne-Dorthe vowed to make a safe and sustainable product for her child and all the children around the world.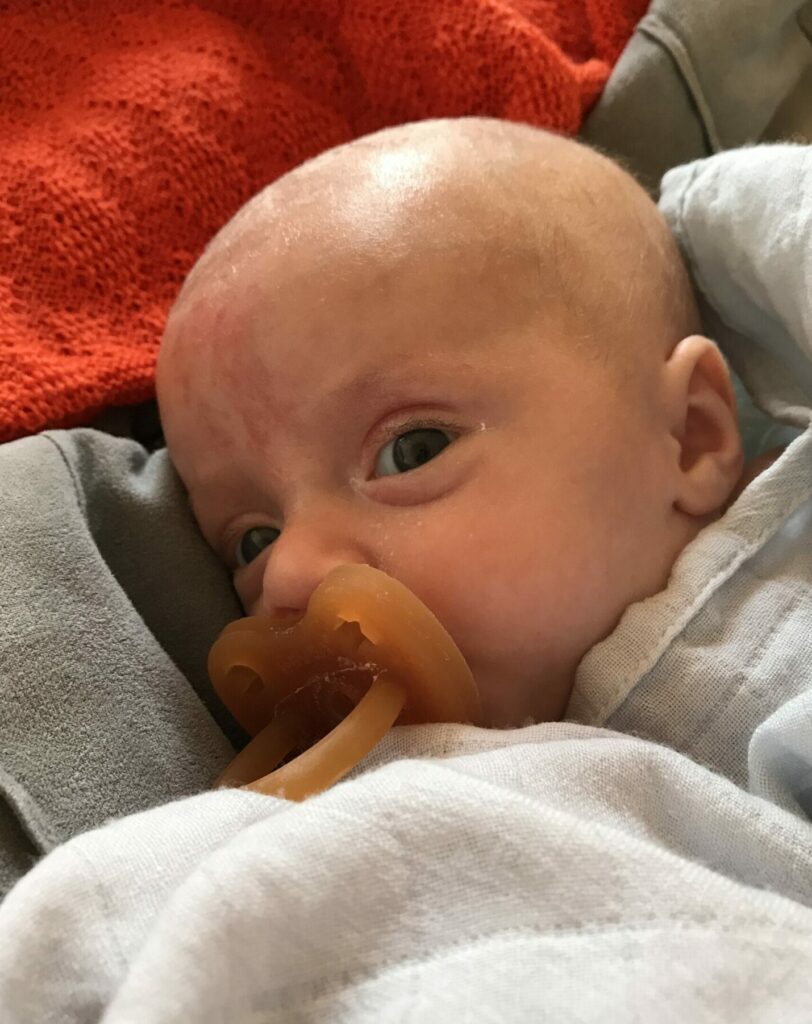 Natursutten products are made from ecologically sustainable rubber from the Hevea Brasiliensis tree. Rubber trees can grow on previously cleared land, they help capture carbon and reduce erosion. On the average a mature rubber tree can provide rubber for over 20 years.
All Natursutten products are designed and tested by ConsumerLab in Denmark and comply with strict European standards. Natursutten is manufactured at a family-run facility in Italy from responsibly farmed rubber plants from Malaysia. There is detailed information about the company on their website.
Interestingly, Europe set new packaging waste directives and Natursutten has pledged to reduce packaging waste. Internally Natursutten is constantly trying to lower their carbon footprint. I really encourage you to get ALL the details on their website.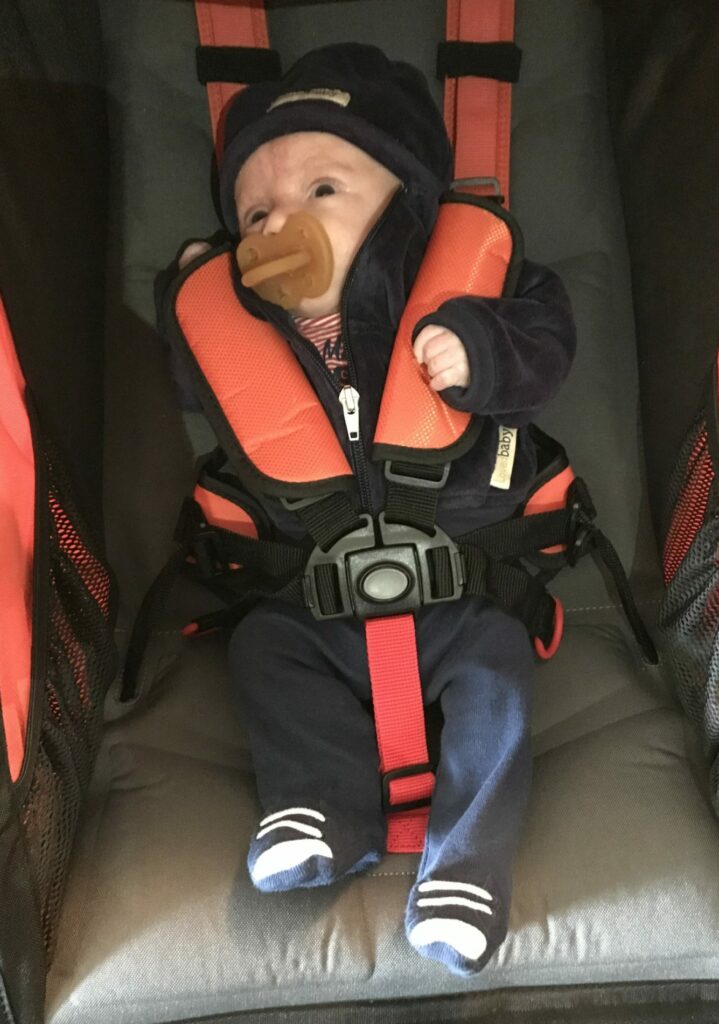 Alright, alright, alright! On to the Natursutten pacifiers. What makes them good for your newborn, what makes them safe and eco-friendly?
Join Amazon Family 30-Day Free Trial
There are 2 different types of pacifiers that Natursutten produces:
To be honest, I never knew that a pacifier's shape actually "did" anything, I just thought it was "decorative". Uh Oh, the learning curve for new parents is HUGE! Hopefully I can help by providing more information to you all.
Both pacifiers have two nipple shape options:
The Rounded nipple option is best for preemies, newborns and infants from 0 to 6 months or before baby's teeth begin to emerge.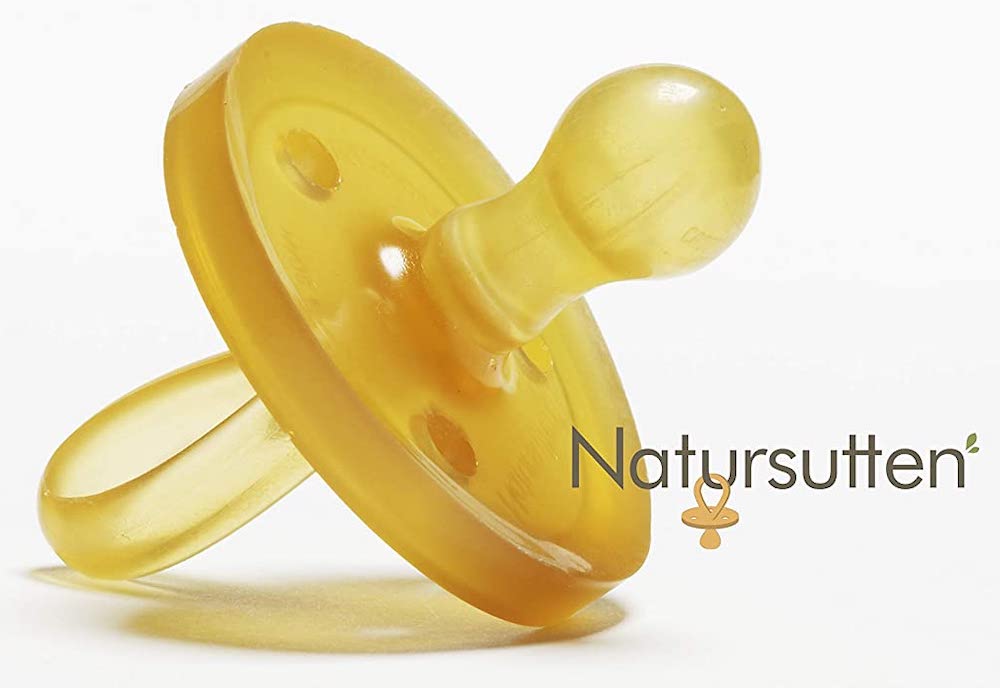 Orthodontic pacifier nipples are best for babies who start teething as they are less likely to disrupt dental development.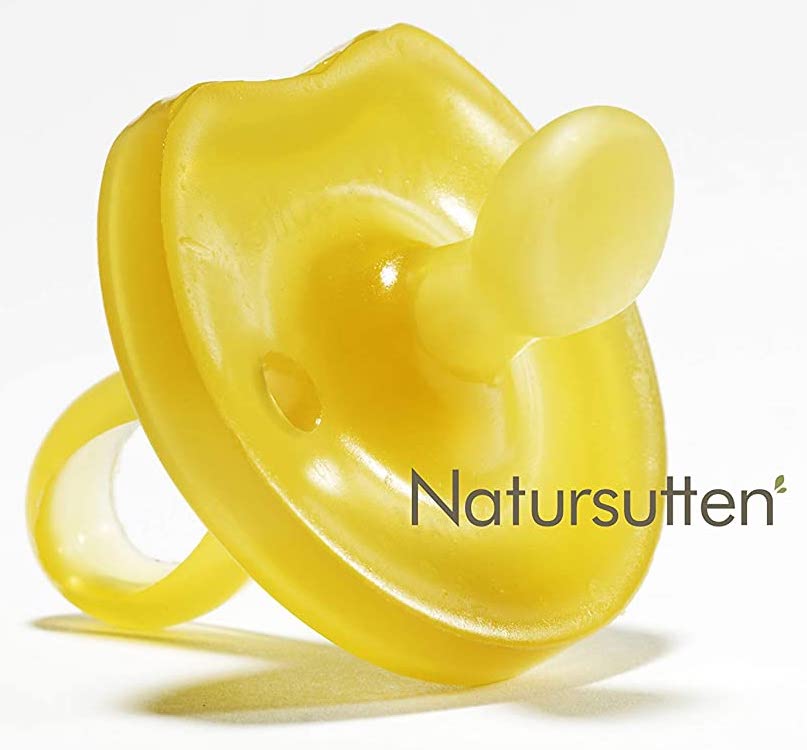 A 3rd option which Natursutten doesn't offer is the "Symmetrical" option seen below.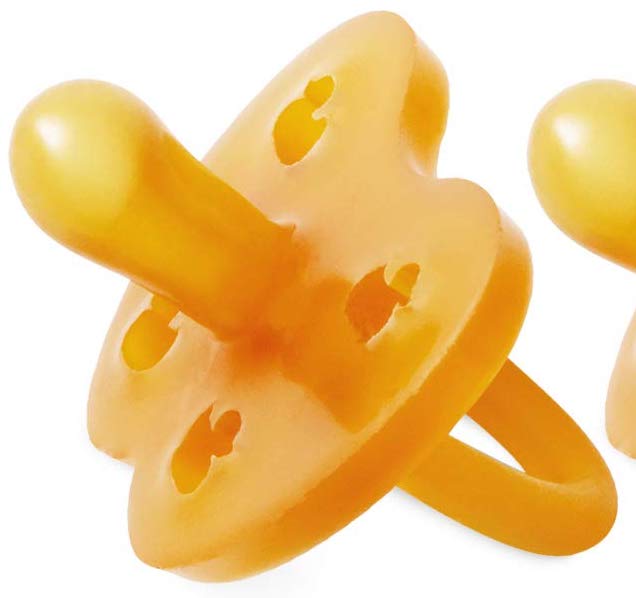 This one is less common, it is smaller than the other two options and it is most shaped like the female breast. This shape is most recommended for very young babies.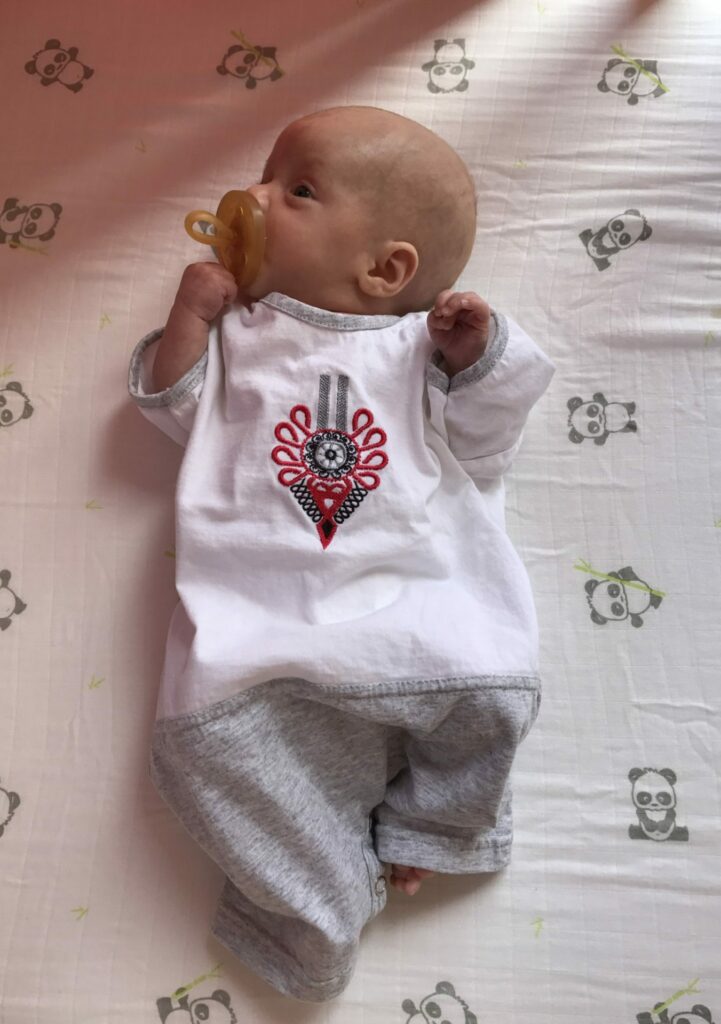 All Natursutten pacifiers are made from all-natural latex rubber from the Hevea Brasiliensis tree. Natural rubber is softer than silicone options so it will not leave marks on baby's delicate skin and simulate a more natural feel for breastfeeding babies. Some babies may have latex allergies but Natursutten's production method eliminates much of the allergy creating protein, which makes it highly hypoallergenic.
Natursutten pacifiers are made from a single piece of rubber which makes them hygienic because there are no nooks and crannies for bacteria to hide and grow.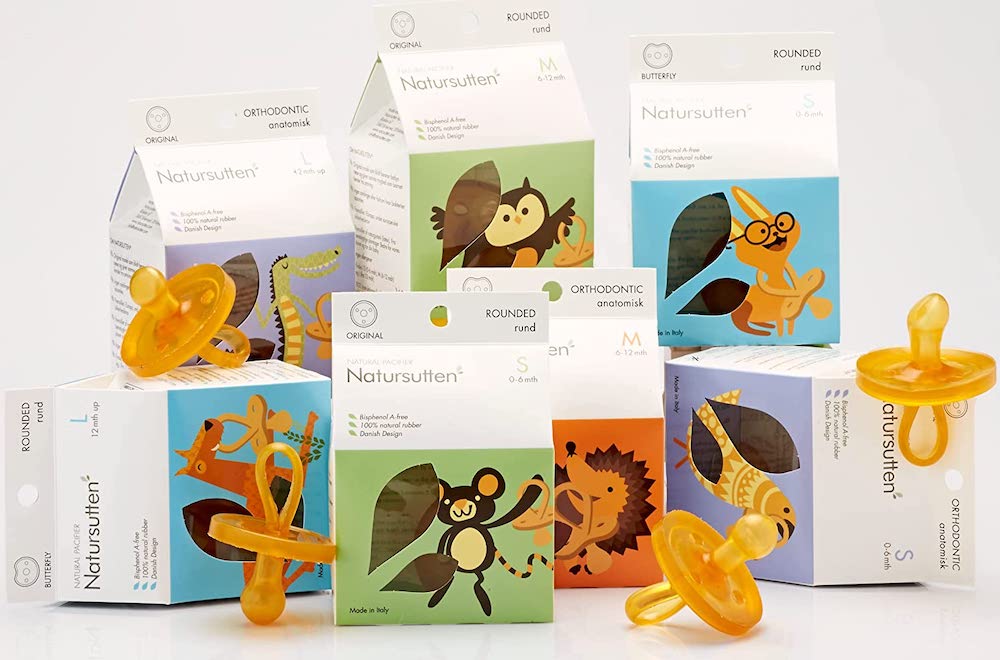 Each pacifier comes in three different sizes: Small (0-6 months), Medium (6-12 months) and Large (12+ months). The American Academy of Pediatric Dentistry (AAPD) states that non-nutritive sucking is quite normal between the ages of 2-4 but weaning off a pacifier is recommended by age 3.
Natural rubber is also 100% biodegradable which is better than the silicone, plastic, and synthetic rubber alternatives that will last for hundreds of years in a landfill. Furthermore, natural rubber is a renewable resource unlike silicone and plastics which are made from precious finite resources silica and fossil fuels.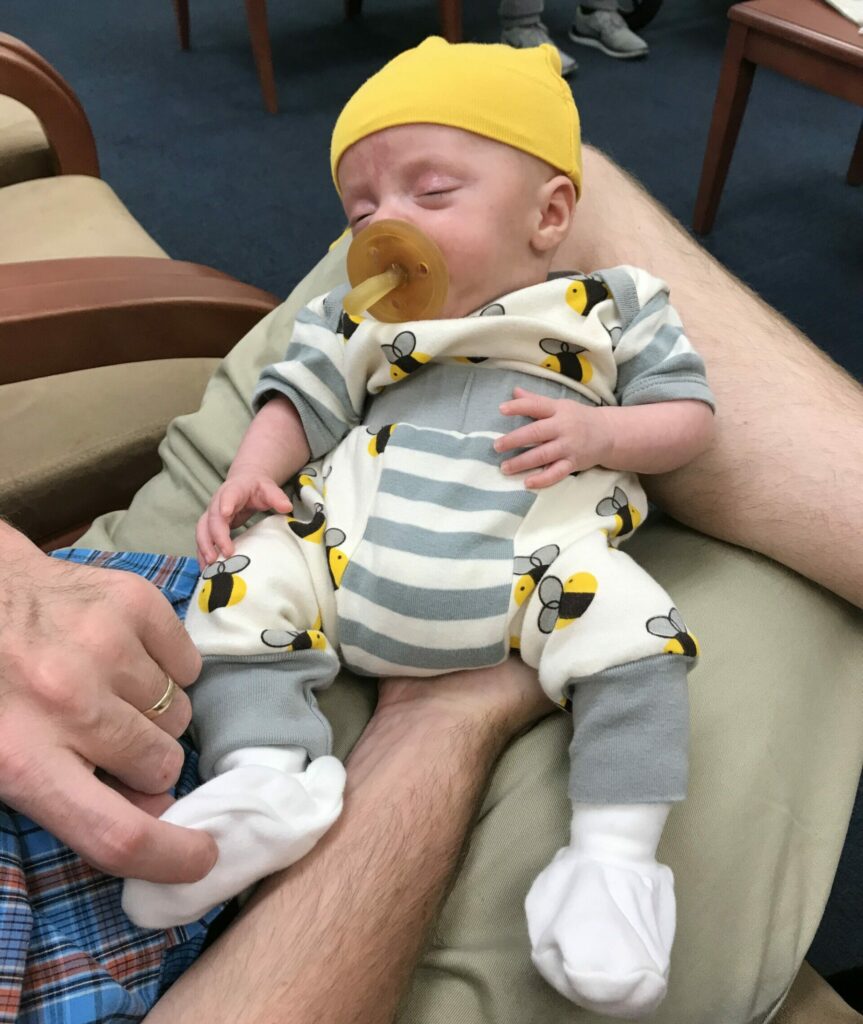 Cleaning and Taking Care of Natural Rubber Pacifiers and Bottle Nipples / Teats:
Natural rubber pacifiers and bottle nipples (teats) can be disinfected / cleaned by placing them in a heat safe bowl and pouring boiling water over them. Let stand for 4-6 minutes then dry on a clean towel.
Natural rubber pacifiers and teats should be replaced every 4-6 weeks. I suggest examining your baby's pacifiers and teats every time you disinfect them. Look for rips and tears, bite marks and any discoloration. If something looks amiss, it's best to replace.
All in all, whether you choose Natursutten or other options, it is best to see what YOUR baby likes. Oliver used the Natursutten pacifiers from 0 to about 5 months. After 5 months we switched him to a natural rubber pacifier but one with a plastic shield from NUK (which we used until Oliver was 3 years old).
Extra credit: Natursutten makes AMAZING Anti-Colic Bottles. I'll probably have another blog post about these but we absolutely LOVED the Natursutten Anti-Colic Bottles for our premature but super hungry and fussy newborn. They were great for both formula and breast milk. These too are made in Italy, feature a natural rubber teat and are glass, not plastic.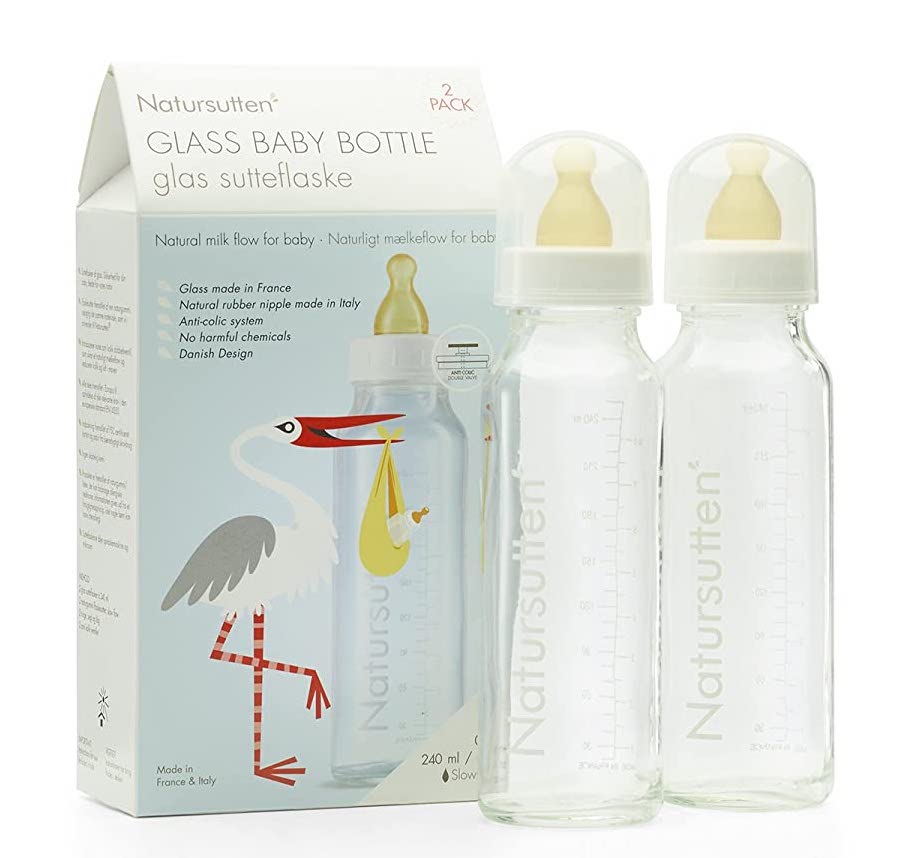 Also, make sure to install the Rakuten plug in for your browser. I literally get a $100-$150 check every couple of months just for shopping my favorite stores online.