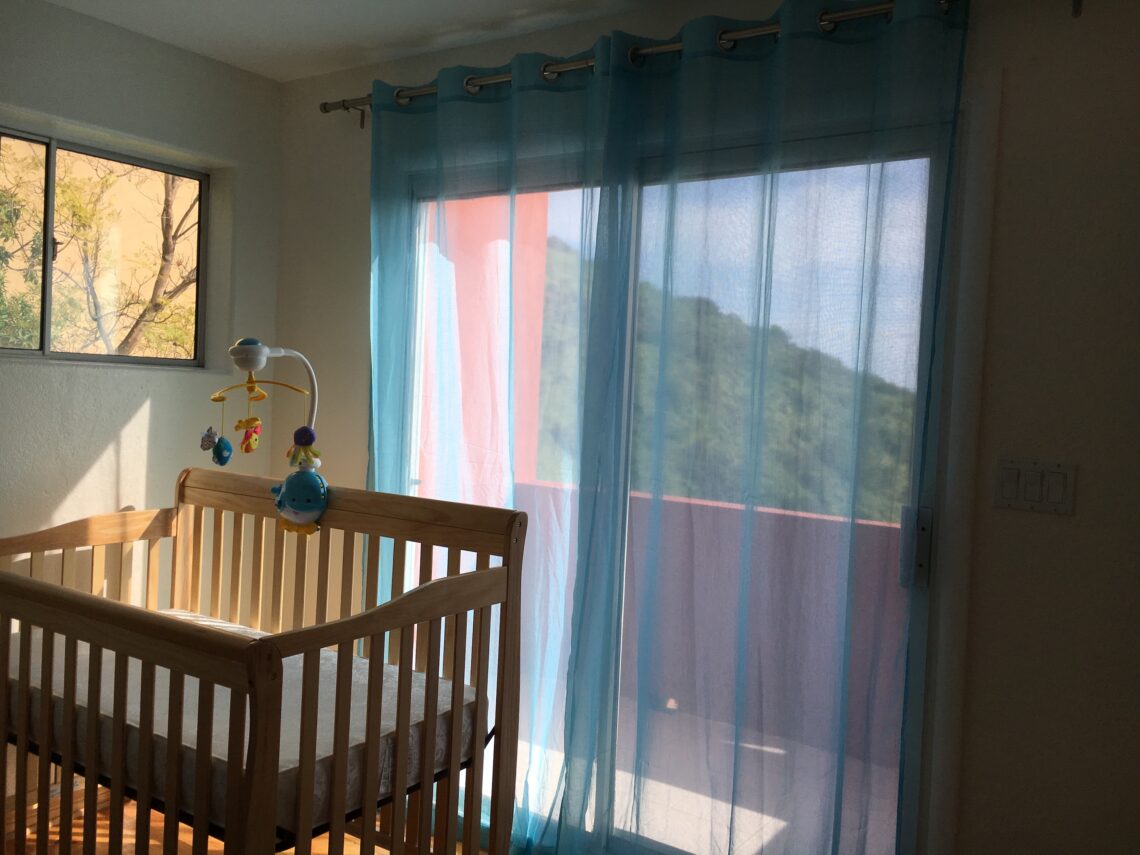 It's a Crib, It's a Toddler Bed, It's a Daybed Sofa
This blog post may include affiliate links that may earn me a small commission at no cost to my readers. I am an Amazon Affiliate Partner and use Amazon product links throughout which may earn me a small commission on qualifying reader purchases. All opinions on my blog are my own and honest, I want my blog to provide information and help my readers become informed consumers, parents and caregivers.
This post includes affiliate links, if you click on them and purchase items I may earn a tiny commission at no cost to you. I purchased this crib with my own money and this blog post is not sponsored. Just wanted to share information about our experience with this crib.
Every new parent needs to make this very important decision – which crib to buy for their newborn baby. Some of the most important questions to ask are: budget, quality, flexibility to grow with your child and of course color, style and all that fun stuff.
The Delta Children Canton 4-in-1 Convertible Crib is one of the most highly rated, popular styles. While researching cribs, this one was repeatedly popping up, being found on "Top Cribs" lists everywhere. It was rated "Best Deal Crib" by Healthline, "Top 20 Nursery Pieces" by Popsugar and "Best Crib for Any Nursery" by Parents Magazine. Pretty impressive!
The price point is anywhere from $170 to about $270 (depending on finish, accessories and available discounts). I purchased mine for about $190 (well, actually it was on my amazon gift registry and my parents-in-law purchased it).
The crib was not the easiest to put together but since Oliver arrived WAY early and was in the NICU and I was with him the entire time in the hospital my hubby and dad assembled it for me but they did mention that it's a 2 person job (1 person could do it but it would take quite some time). I believe the crib took about 2 hours to assemble which was slightly longer than anticipated. Please note we closed on our home in Malibu on the day I delivered Oliver. So pardon the mess! The little dude came early so we were scrambling to get his nursery set up ASAP.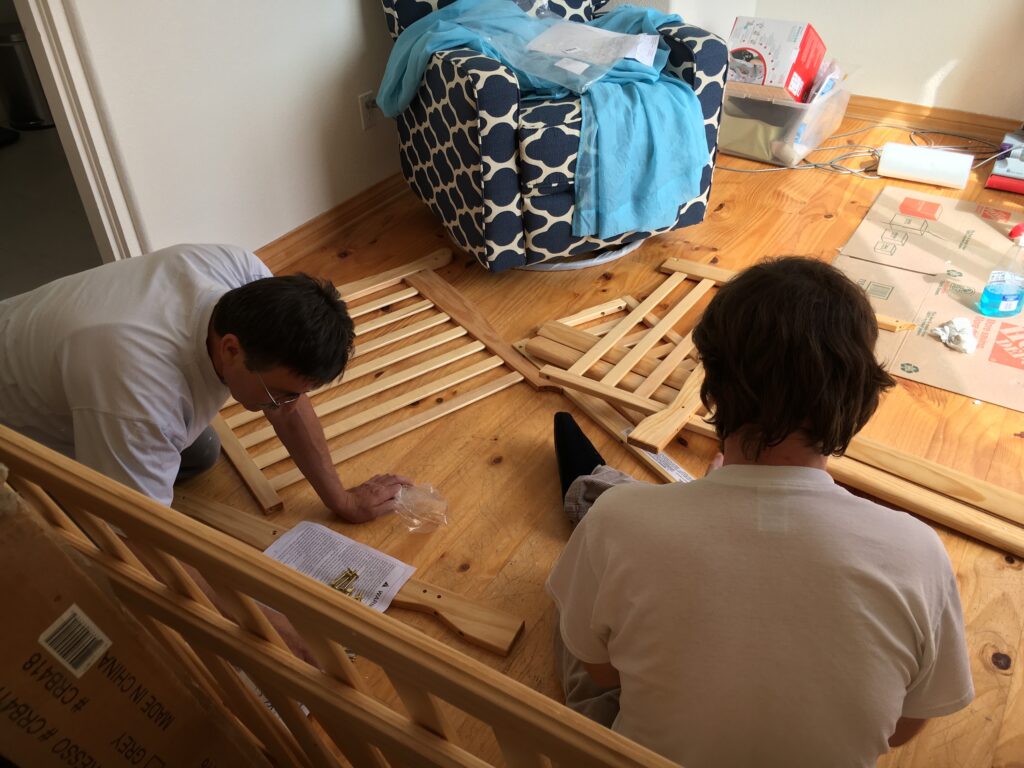 Of course I wasn't aware that a step by step video of how to put the crib together was available on YouTube! In fact, Delta Children has a YouTube channel with many helpful videos!
Once put together, it was PERFECT in our space which was a fairly small nursery.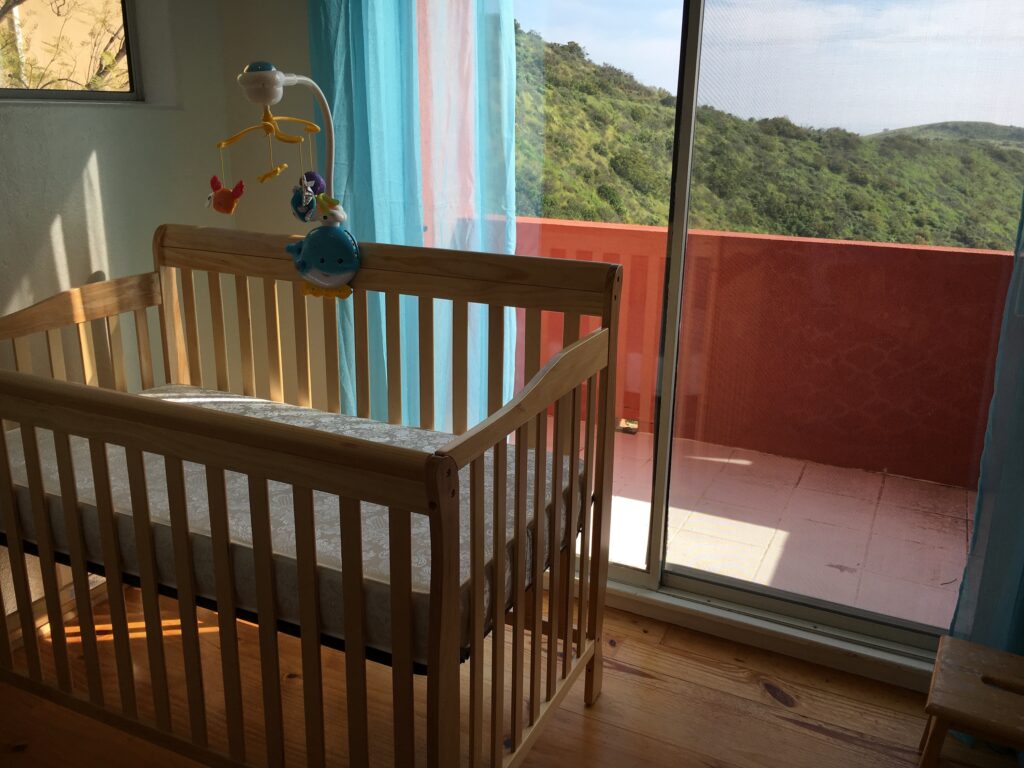 The light color wood is always a room brightener! But the crib does come in many shades of wood as well as painted wood (such as white and grey). A crib to match your space and decor is out there there are just so many options it might feel overwhelming but on a bright note the little ones grow out of everything SO fast that if it's not exactly what you have hoped for, don't worry in six to 12 months – it will be time to swap it out.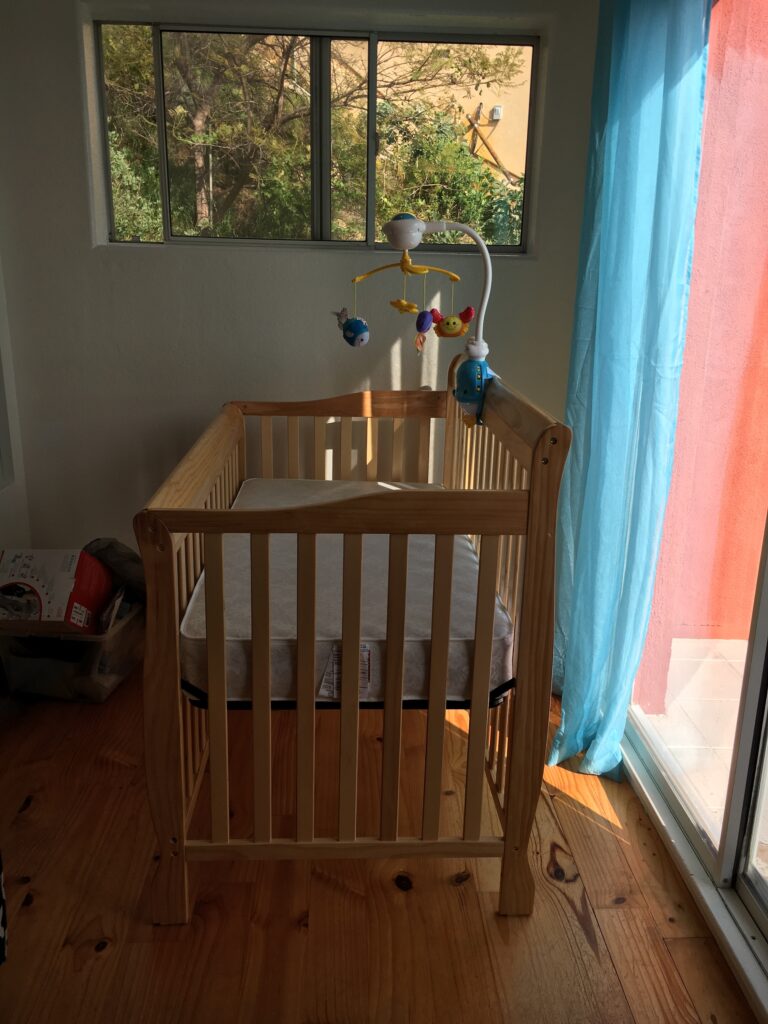 Some of the features of this crib are curved outline for a classic stye, stable legs and a super smooth finish throughout. The mattress can be lowered to three different levels as your baby grows from just laying on their back to trying to escape their crib (oh ya, that happens). So, start with the highest level which is about 13 inches (33 cm) from the top of the mattress to the top of the front gate of the crib. The middle setting is about 16.75 inches (42.54 cm) from the mattress to the top of the front gate of the crib and finally the lowest setting is for those little ones who are starting to prop themselves up and out of the crib and that setting is about 20.5 inches (52.07 cm).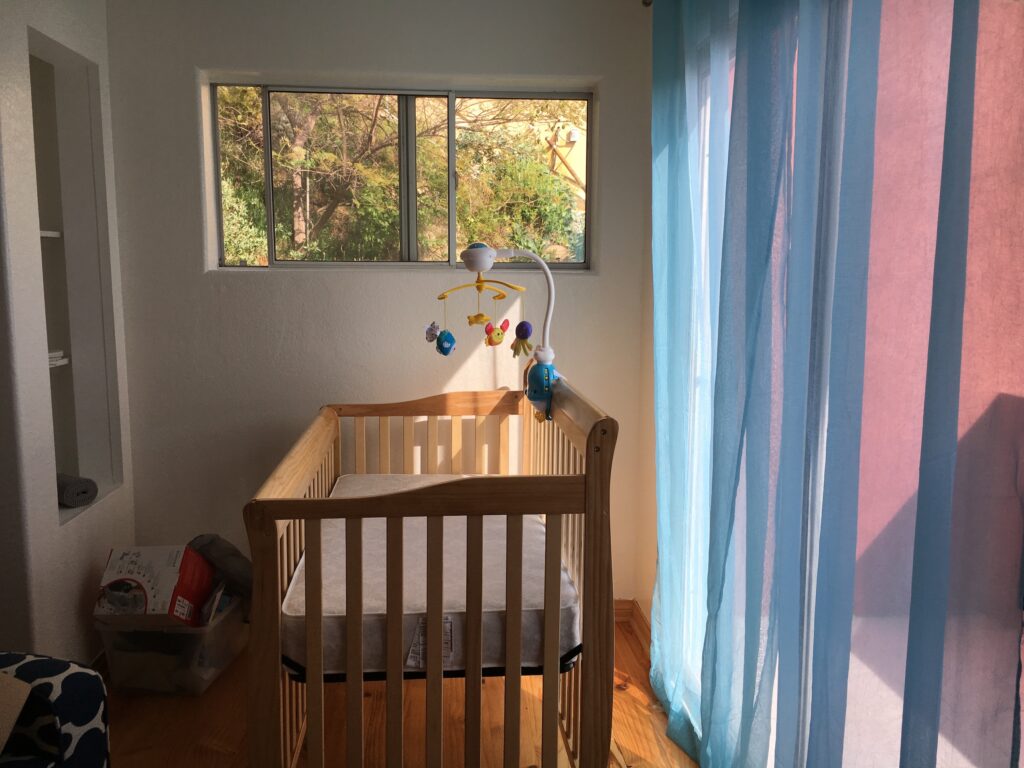 Assembled Dimensions: 54.25″ (width) x 43.25″ (height) x 35.25″ (depth)
Shipping Dimensions: 7.25″ (width) x 42.75″ (height) x 55.75″ (depth)
Shipping Weight: 67.1 lbs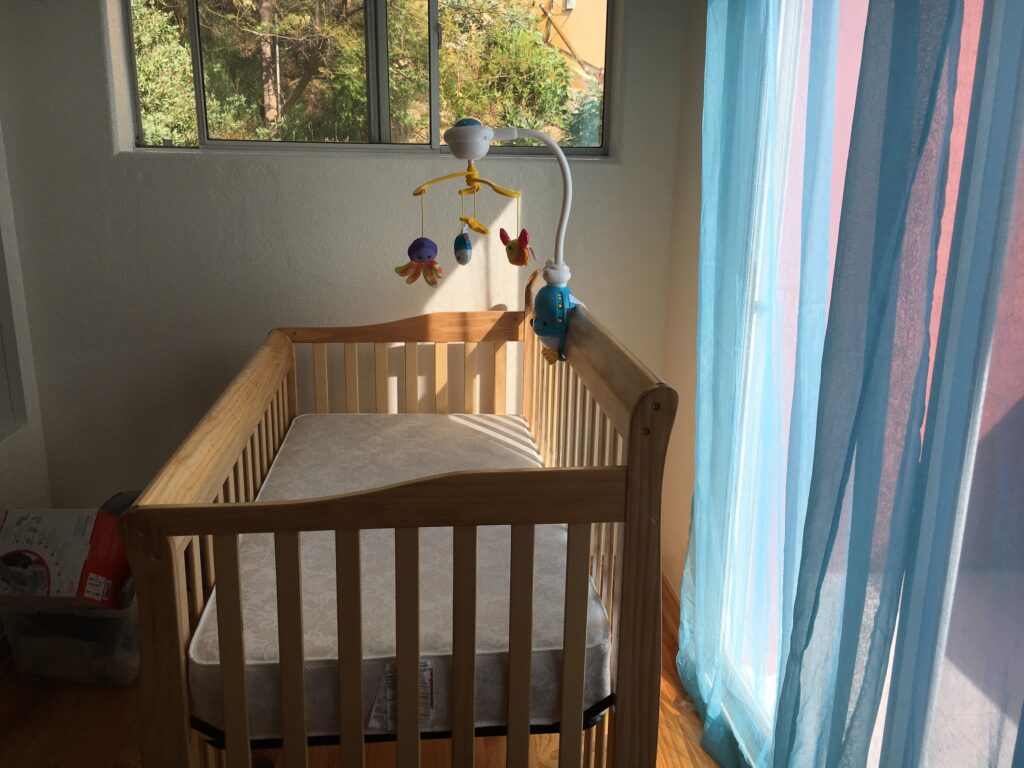 To clarify, the crib arrived ready to be assembled as a baby crib and converted to a toddler bed (with a small safety divider to prevent falling out of bed) and if you take that small piece out the bed then becomes a day bed or sofa. The rails to convert this into a full size bed were NOT included but can be purchased separately for about $100-$120.
The bed did not come with a mattress either, we purchased a Colgate Baby Crib Mattress
As a quick side note, the Canton collection also includes a side table (that goes next to a rocking recliner) and a chest of drawers, changing table with drawers, etc etc…we didn't get those pieces but they look super adorable, durable and are quite affordable.
Just as ANOTHER side note my son Oliver is 4.5 years old (see photo below) and he is STILL using the bed in toddler mode (we've moved around A LOT and haven't had time to upgrade him plus he keeps resisting but that's for another blog post LOL).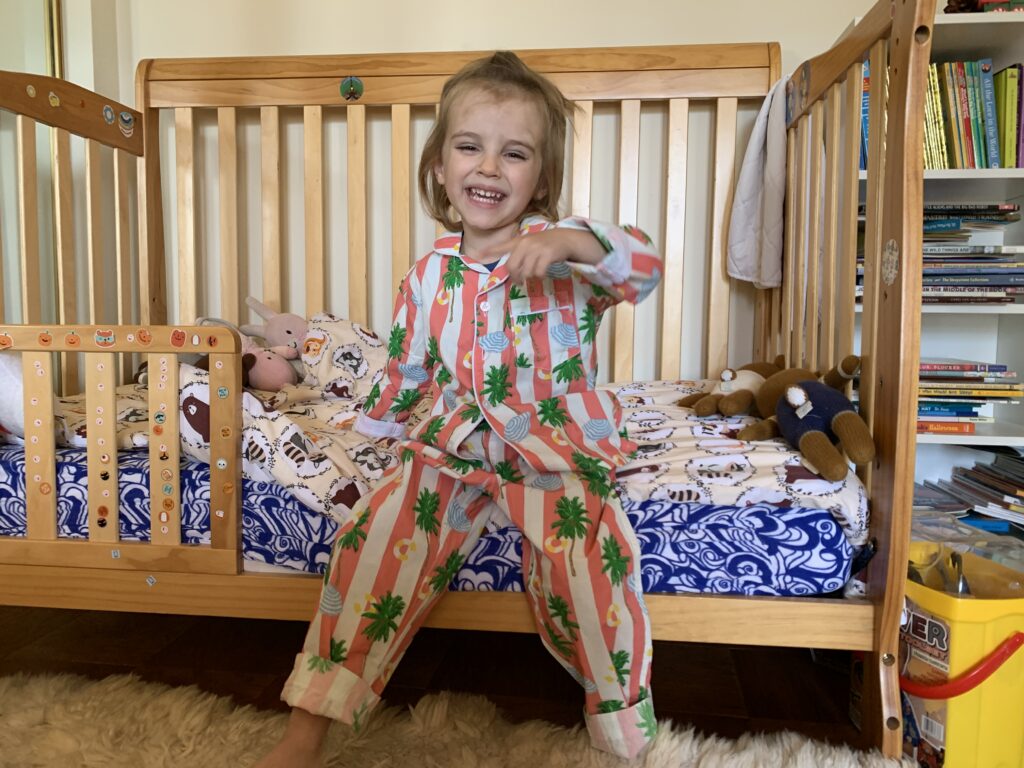 The bed has held up WONDERFULLY (it's definitely outlasted the mattress I must add). I really truly recommend this crib, 100%. Honestly save your money for furniture your little one will use for many years and go with a durable, convertible, affordable crib then splurge on their "big kid" room when they turn 6 or so. Trust me they'll remember it more and at that age they can help pick out what they want as their personalities evolve.
The link below will simplify any new parent's shopping by displaying some of the highest rated and most useful nursery items Amazon has to offer:
Great Nursery Items on Amazon