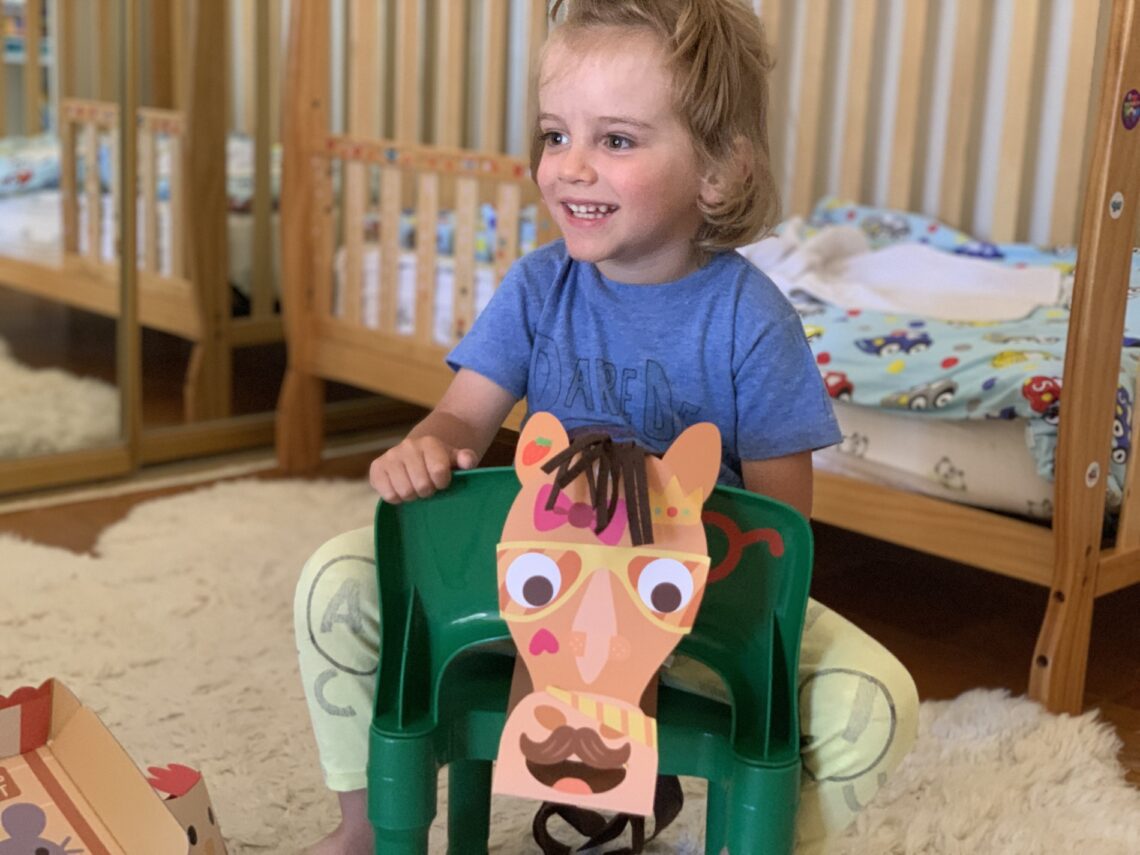 Meet Our New Neighhh-bor from Sago Mini
This blog post may include affiliate links that may earn me a small commission at no cost to my readers. I am an Amazon Affiliate Partner and use Amazon product links throughout which may earn me a small commission on qualifying reader purchases. All opinions on my blog are my own and honest, I want my blog to provide information and help my readers become informed consumers, parents and caregivers.
This post includes affiliate links, if you click on them and purchase items I may earn a tiny commission at no cost to you. I purchased the Sago Mini Subscription Box (we actually did the annual membership)with my own money and this blog post is not sponsored. Just wanted to share information about this amazing monthly box.
Use this link to save $10 on your first box (new customers only) https://sagominibox.com?referral=78ec71e0e9 with coupon code FRIEND10.
Now, what kid doesn't dream of owning a pony? So, Blueberry, the furry monster is helping us make a Chair Pony using a small, child's chair.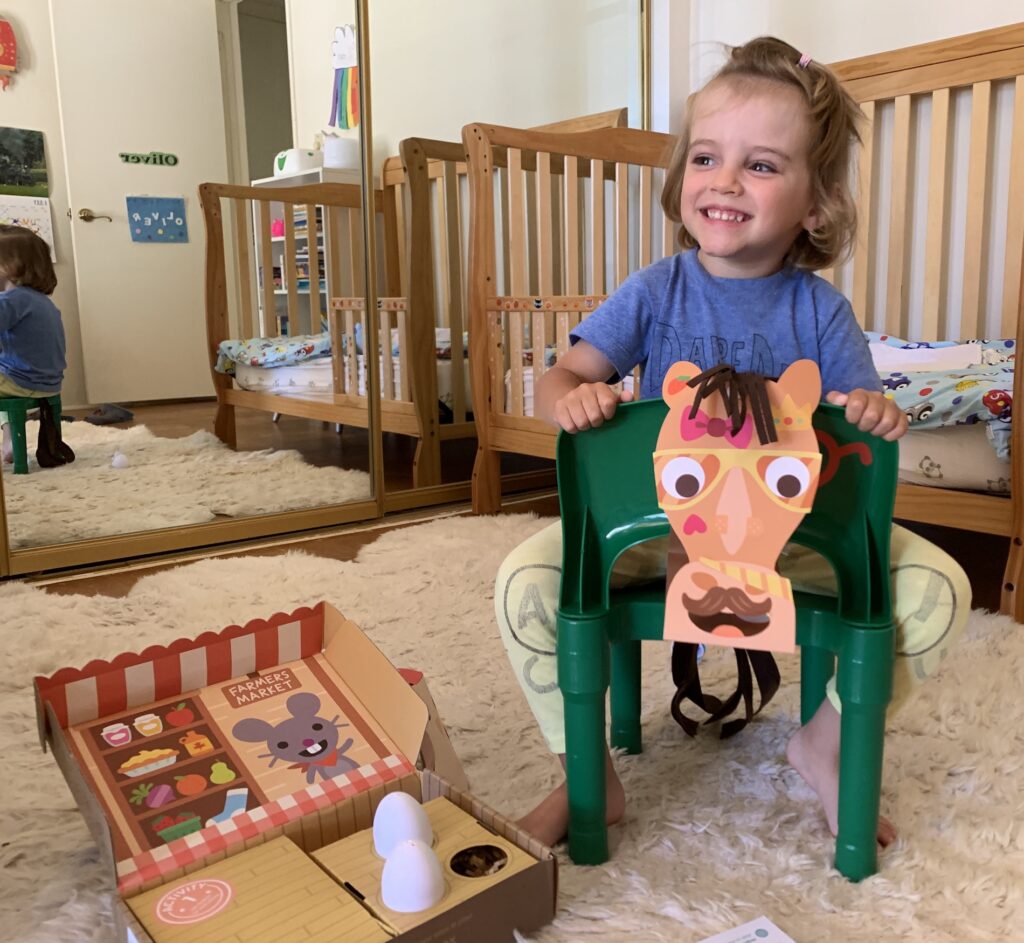 This activity was the 3rd one in the FARM Sago Mini Box (the other 2 were pretty amazing as well, please checkout a beautifully detailed post about the entire box from Hello Subscription) and it makes the most ridiculously cute little chair pony ever. It was definitely a highlight for my 3.5 year old, Oliver. Making the pony was quite the adventure! SO many options!
Oliver let his imagination go wild. Although there was a little trial and error (luckily the stickers come on and off pretty easily) the final product was a hit!
This project as well as the Sago Mini Subscription Box is VERY highly recommended by my 3.5 year old (seriously he literally squeals with joys when he sees the box come in the mail). Remember to use my link to get $10 off your first box with coupon code FRIEND10.